Is Your Startup Strike-Proof, Like Instacart?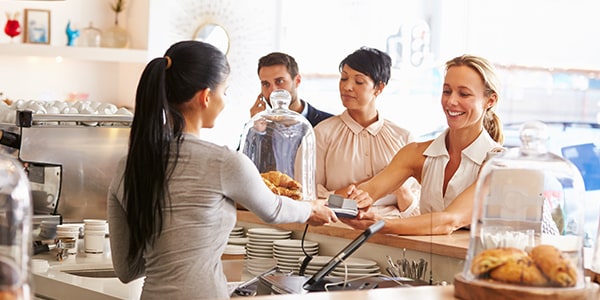 Did you know that Instacart shoppers went on strike on November 19 and 20? Probably not, that is, unless you read the news about it. Despite the negative press the company has gotten over the low wages that their independent contractor shoppers earn, an Insta-Shopper strike came and went without so much as a noticeable service disruption.
This is likely due to the fact that the $3.4 billion company has some pretty deep pools of contractors. It boasts hundreds of thousands of shoppers across the country. This means that for a strike to truly be effective, it would require some serious labor organization work, as well as the agreement of at least tens of thousands of the most active contractors.
For smaller startups, being that "strike-proof" may be a pipe dream, but if you rely on a large group of independent contractors, you can learn a lesson or two from Instacart.
Independent Contractors are Replaceable
One reason the Instacart strike was a strikeout is due to the fact that the app's system automatically kicks off workers who reject too many assignments in a day. Unless a significant proportion of active employees participate, the system will just automatically filter out the strikers. If you use contractors, make sure your bullpen is deep, like really deep, like game 7 World Series deep. While you never want to have to go too deep into your bullpen, it's comforting to know it's there.
Organizing the Anonymous
Another problem that gig economy employees have when trying to band together to take collective action against their employer involves the anonymity of the contractors. There's no break room, parking lot, or anywhere that they all congregate. In short, organizing a group large enough to actually make a difference is an increasingly difficult challenge as the size of the workforce continues to increase.
While some interaction may be unavoidable, if you can keep it to a minimum, you might be better off. Just don't interfere with union activity.
No Court for Contractors
Perhaps the most significant issue that many gig economy workers face, apart from being grossly underpaid, is the dreaded arbitration agreement. Even if they have solid evidence of legal violations, simply having an arbitration clause can work wonders. Not only does arbitration scare away legal claims due to the fact that everyone knows arbitrators are inherently biased towards employers, it also prevents one lawsuit from snowballing into a giant, multi-million dollar worker class action.
But be careful with arbitration clauses. While there are certainly benefits, it could wind up costing you more than you expect to fight low value claims.
Related Resources:
You Don't Have To Solve This on Your Own – Get a Lawyer's Help
Meeting with a lawyer can help you understand your options and how to best protect your rights. Visit our attorney directory to find a lawyer near you who can help.
Or contact an attorney near you:
Content For You