L.A. Cracks Down on Medical Marijuana Dispensaries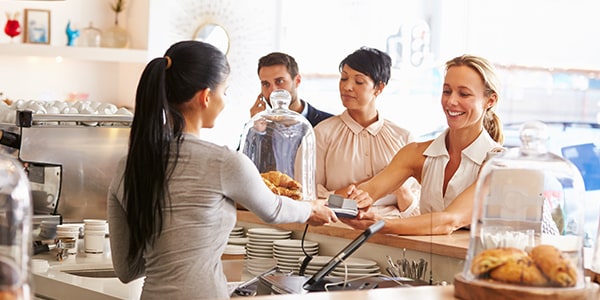 Regulatory blind spot sparked pot shop boom.
Los Angeles currently has a booming number of medical marijuana dispensaries. More than the city intended when it put a supposed moratorium in place in 2007. Now L.A. is seeking to close many of them down.
According to the Wall Street Journal, Los Angeles currently has about 800 dispensaries in operation. To put that number into perspective, San Francisco has a reported 30.
After California legalized the cultivation of marijuana for consumption with a valid prescription, medical marijuana dispensaries popped up in Los Angeles and other parts of the state.
In 2007, Los Angeles put registration requirements on those dispensaries which wanted to keep operating. It also put a moratorium on opening any new dispensaries until additional rules could be drafted regarding dispensary operations.
At that point, L.A. had 186 registered dispensaries. Now, there are around 600 more dispensaries.
How did the city get 600 more shops after the moratorium? An ill-defined hardship exemption.
The 2007 halt on new dispensaries allowed dispensary owners to apply for a hardship exemption under which they could set up shop in a new location. How did the City Council define hardship? It said it would allow exemptions "in cases of hardship duly established to the satisfaction of the City Council."
Sounds vague enough. The only problem is that until June, of the hundreds of hardship applications filed, the city didn't turn down one. In fact, it didn't act at all on any of the applications.
Aspiring dispensary owners got the impression that no hardship exemption would be denied, and they didn't wait for formal acceptance to relocate or open up a new shop.
Now the city is trying to clamp down. In June the City Council voted to stop taking any new hardship applications. The Council is now reviewing the 500+ applications previously filed.
As reported by the LA Times, the Council's ruling on an application by the Bulldog Cafe does not bode well for hardship applicants. The Council rejected the Bulldog Cafe application despite the fact that the shop was one of the original 186 dispensaries to meet registration requirements. It was forced to move after its landlord received a letter from the DEA and evicted them.
According to the Times, there are around 50 applications like the Bulldog Cafe's, claiming eviction after DEA letters to their landlords. Though the current Department of Justice had indicated it will not conduct DEA raids on California dispensaries, previously registered shops that got evicted after DEA involvement appear to be out of luck.
The moratorium put in place two years ago in Los Angeles was meant as a stop gap measure, to put things on hold until the city could craft rules for dipensaries. Those rules were supposed to clarify how dispensaries may legally operate -- answering questions such as how far they must be from schools, etc.
Folks on all sides of the issue are still waiting for those rules of the road.
You Don't Have To Solve This on Your Own – Get a Lawyer's Help
Meeting with a lawyer can help you understand your options and how to best protect your rights. Visit our attorney directory to find a lawyer near you who can help.
Or contact an attorney near you:
Content For You