Lawsuit Accuses Starbucks of Wage Theft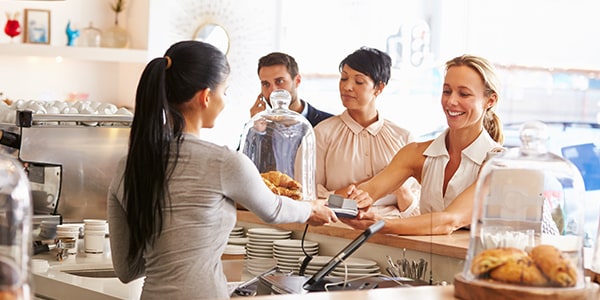 Gone are the good old days of punching a time clock on your way in and out of work. Punch in, you're getting paid; punch out, you're not. Nowadays the kind of work we do, and where and when we do it, has become much more fluid, making it more difficult to determine when we're on and off the clock.
And it seems some employers are trying to take advantage of that. Wage theft lawsuits have been on the rise for years, accusing companies of skirting minimum wage and overtime laws. Now you can count coffee culture behemoth Starbucks among those targeted -- a former employee is suing the company, claiming it and subsidiary Evolution Fresh failed to properly compensate employees. Here's a look.
Clocking In
Ex-Evolution Fresh delivery driver Walter Savinovich claims the company and Starbucks required employees to be on call without paying them for that time and did not provide paid rest breaks or pay overtime. According to the lawsuit, Evolution Fresh drivers were required to remain on duty and use company-issued cell phones to communicate with managers before and after their scheduled shifts, all without being paid.
"California statutes are very clear: When you're on duty, you're working and you should be paid," said Savinovich's lawyer, David Yeremian. "Starbucks compounded this employee's ill-treatment by then denying him pay for working during his meal breaks and not paying overtime despite requiring him to be on duty outside of his work shift."
Eating Out
The lawsuit also accuses Starbucks of deducting 30 minutes worth of wages for meal breaks that drivers were consistently denied. Under California labor law, employers are required to provide uninterrupted duty-free 30-minute meal breaks for employees who work at least five hours a day. Savinovich claims that drivers were also required to check and respond to his manager's dictates through meal breaks. The law also requires a second meal break after 10 hours of work, but Starbucks allegedly also denied those.
Savinovich's lawsuit is seeking class-action status on behalf of as many as 80 current and former employees from the past four years.
Related Resources:
You Don't Have To Solve This on Your Own – Get a Lawyer's Help
Meeting with a lawyer can help you understand your options and how to best protect your rights. Visit our attorney directory to find a lawyer near you who can help.
Or contact an attorney near you: