Obamacare for Small Businesses: A Basic Checklist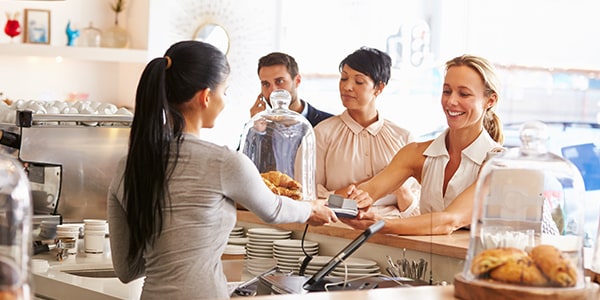 When it comes to Obamacare, small business owners may need a checklist, as some very important deadlines are approaching.
The Patient Protection and Affordable Care Act, otherwise known as "Obamacare," includes several requirements for businesses. You probably know that the so-called "employer mandate" has been pushed back to 2015. But most businesses are still required to notify their current and future employees about the new health insurance exchanges under Obamacare.
Here's a basic checklist to help you knock off these two hard deadlines:
Send Your 'Obamacare Letters' by October 1
The first deadline is for your so-called Obamacare letter. Any business that falls under the Fair Labor Standards Act (basically, any business with at least one employee and $500,000 in annual revenue) is required to notify current employees about the new health insurance exchanges by October 1.
Here are some suggestions for fulfilling this requirement:
Use a template. If you're not sure what exactly to include in your letter, don't fret. The U.S. Department of Labor (DOL) has provided model notices that can be used by employers. There is one version for those who offer insurance, and another for those who do not.
Send the notices by October 1. Once you've finished drafting your letter, make sure that it's mailed out no later than October 1 to all full-time and part-time employees.
New hires must get letters too. Going forward, all new hires must be given this letter as well, within 14 days of their start date.
Offer Health Coverage to Full-Time Workers by January 1, 2015
By 2015, businesses with at least 50 full-time employees must offer health insurance to those workers, or pay a penalty. Here are some tips for this requirement:
Does it even apply to you? "Full-time" means at least 30 hours a week. So if your business employs 50 or more employees who work at least 30 hours a week, then the mandate applies to you.
A cost-benefit analysis can potentially pay off. Once the health insurance exchanges open October 1, business owners can compare different plans to see how much they'd potentially cost. You may want to compare those costs to the potential non-coverage penalty of $2,000 per employee, beyond the first 30 employees.
Another option that some business owners are considering is to reduce their employees' hours to get around the employer mandate -- for example, by cutting workers' hours back to 29 per week. If you are trying to penny pinch, this may be a workable option for you.
For more specific quesitons about Obamacare and your employees, it may be best to consult an experienced employment lawyer near you.
Follow FindLaw for Consumers on Google+.
Related Resources:
You Don't Have To Solve This on Your Own – Get a Lawyer's Help
Meeting with a lawyer can help you understand your options and how to best protect your rights. Visit our attorney directory to find a lawyer near you who can help.
Or contact an attorney near you: