One Company's 'Culture Fit' Can Be Another's Discrimination Claim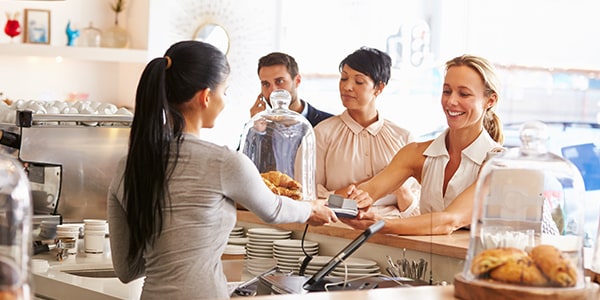 Time and time again, hiring managers and HR professionals cite "culture fit" as the single most important determining factor when making a new hire. It makes sense -- we like to work with people like us. But, as Forbes points out, making hiring decisions based on comfort can be bad for the bottom line. And it can also be illegal.
And if you're using "culture" to mask hiring decisions based on race, gender, or national origin, your small business could be in serious trouble.
Culture Fit or Illegal Favoritism?
Title VII of the Civil Rights Act of 1964 prohibits making hiring decisions based on certain immutable characteristics like race, color, religion, sex, or national origin. And the Americans with Disabilities Act bans employers from discriminating against disabled persons. Sadly, many people make decisions in their social circle based on those same factors. One of which is OK, the other is not. And if our personal biases bleed into hiring decisions, that could violate federal and state anti-discrimination statutes.
While there are some classes that aren't protected on a federal level, some states and municipalities have statutes and ordinances in place prohibit hiring discrimination. For example, the City of Santa Cruz, California has ruled that discrimination against height, weight, and physical characteristics is illegal; and some states, California and Maine among them, have outlawed discrimination based on sexual orientation in both private and public workplaces. The best way to make sure your hiring complies with the law is to be familiar with the laws that prevail where you do business.
Business or Bias?
Another great way to remove the risk of impermissible bias in your hiring practices is to focus more on your business, and hire less for personality and more for performance. Forbes suggests installing "bias interrupters":
"Use internal research to identify areas of concern, design an intervention, measure the results, and then adjust your hiring process as needed until the bias is eliminated. This can be as simple as rewriting job ads to remove traditionally masculine words or a more involved change such as when Google redesigned its promotion process."
Hiring and promotion decisions that can more easily be tied to business reasons are less likely to be legally scrutinized, and therefore less likely to get you sued.
Related Resources:
You Don't Have To Solve This on Your Own – Get a Lawyer's Help
Meeting with a lawyer can help you understand your options and how to best protect your rights. Visit our attorney directory to find a lawyer near you who can help.
Or contact an attorney near you: