Online Business Win: Louisiana's Age-Verification Law Gets Tossed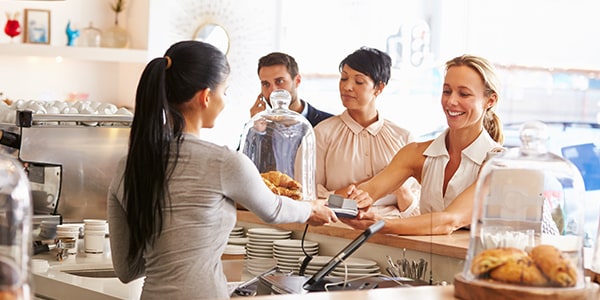 A federal judge last week ruled that a Louisiana statute requiring booksellers and publishers online to verify the age of website visitors is unconstitutional. The law is intended to protect minors from harmful materials, reports the Courthouse News Service, but the court found it violated free speech rights.
The American Civil Liberties Union called the ruling a victory for free expression, and local booksellers and publishers are no doubt breathing a sigh of relief. But you should too -- here is why the ruling means something to you even if you are far from Louisiana.
Substantial Threat
The statute in question criminalizes publication of harmful materials in violation of the First Amendment to the Constitution, argued the plaintiffs. Its allows for a fine of up to $10,000 for anyone who has falsely claimed to be old enough to view these online. But civil rights activists said that this posed a substantial threat of irreparable harm to First Amendment freedoms and was ineffective anyway. According to the complaint, a minor who wants to find materials blocked on a state site can circumvent the prohibition by finding the same materials on an out-of-state site.
Convinced by this, the court concluded that there was harm resulting from enforcement of the statute. "The 'irreparable injury' stems from the intangible nature of the benefits flowing from the exercise of [First Amendment] rights," Chief Judge Brian Jackson's opinion states, " and the fear that if these rights are not jealously safeguarded, persons will be deterred, even if imperceptibly, from exercising those rights in the future."
Interestingly, state attorneys defending against the challenge -- brought by the ACLU and the Media Coalition on behalf of the Garden District Book Shop, Octavia Books, Future Crawfish Paper LLC, the American Booksellers Association, and the Comic Book Legal Defense Fund -- said the statute was not enforced anyway. But the judge issued a preliminary injunction barring enforcement altogether and taking the decision out of their hands.
What This Means
Although the Louisiana statute was clearly problematic to begin with -- the state's own defense was that it wasn't enforcing it -- the ruling is a good sign for online business generally. The case reveals the practical impossibility of enforcing laws that criminalize certain publications or make it much harder to do business online in one state over another. And the fact that the statute was found unconstitutional reinforces the sense that online businesses and their customers will enjoy the same freedoms we expect in real life.
Talk to a Lawyer
If you are doing business online and concerned about regulations and compliance in this context, talk to a lawyer. If you're not concerned, consider doing so anyway, as there are a lot of rules about how you can do business online and the accessibility of your site. Get guidance from an expert. Consult with counsel.
Follow FindLaw for Consumers on Google+.
Related Resources:
Content For You