Oprah, KFC Coupons and Franchise Agreements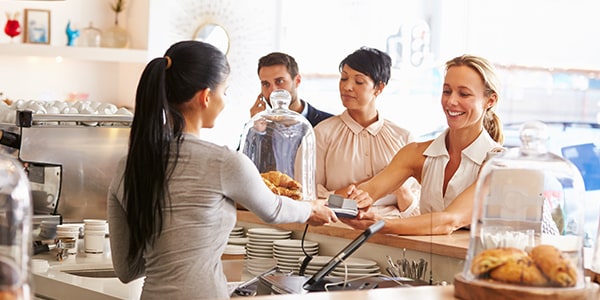 Tuesday, Oprah offered coupons for free KFC grilled chicken meals on her show's website. Chaos ensued. The website couldn't handle all the downloads. KFC locations were mobbed. Some refused to honor the coupon. Some simply ran out of grilled chicken. Who was left to deal with irate and hungry customers? KFC franchisees struggling to honor a promotion instigated by KFC central.
Criticism of Oprah's KFC giveaway didn't come from the seeming hypocrisy of criticizing factory animal farming and then partnering with KFC. It came from people wanting more of that free "finger lickin' good" chicken. CNN reports that Oprah estimated that 10.5 million coupons were downloaded, totalling $42 million in free meals. 4 million coupons were redeemed. Inability to meet demand has KFC issuing rainchecks to customers who send in their unused coupon.
Though Oprah's power magnifies the KFC pickle, it sounds a bit like the Quiznos situation from February. The sandwich giant issued coupons for free subs, but received fury from customers after some Quiznos shops refused to honor them. The reason? Quiznos corporate expected franchisees to eat the cost of the free subs (all ingredients of which must be bought from Quiznos corporate). As discussed on the Consumerist, Quiznos corporate eventually agreed to redeem some, and then all honored coupons.
Obviously, when franchisors give away freebees, franchisees can be put into a bind. First of all, they may be obligated (in the franchise agreement) to participate in the franchisor's promotion. Secondly, even if not obligated, franchisees have to consider the goodwill they want with their customers. Even if the offer is only good at "participating locations," nobody wants to tell a customer that their seemingly valid coupon is no good. Tough economic times make this problem more common, as franchisors put on promotions to lure people into stores at the same time that franchisees have limited ability to absorb even short term loss leaders.
This all brings us back to the importance of the franchise agreement. It often sets out what obligations the franchisee has as to advertising and participation in franchisor promotions. It can specify how costs for participating in promotions (such as honoring coupons) will be paid. Here are 10 basic issues addressed in most franchise agreements from All Business.
You Don't Have To Solve This on Your Own – Get a Lawyer's Help
Meeting with a lawyer can help you understand your options and how to best protect your rights. Visit our attorney directory to find a lawyer near you who can help.
Or contact an attorney near you: