RFID Chips for the Workplace: Should Employers Offer Microchip Implants?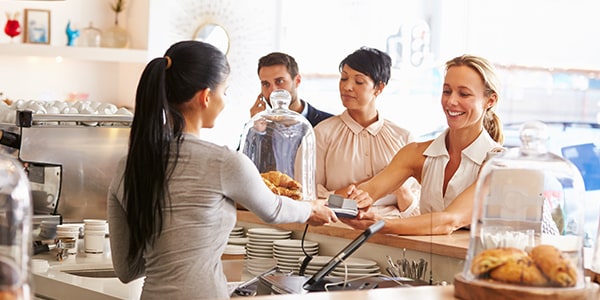 In a corporate world where people don't need to carry work ID badges, one company is offering to microchip its own employees for convenience, and marketing, of course. Approximately 50 employees at Three Square Market in Wisconsin are expected to volunteer to be chipped.
The RFID chips, which are the size of a grain of rice, will be implanted in the skin between the thumb and forefinger. The chips will be used as employee ID badges, and will work to open doors, login to computers, and can even be used to purchase food in their onsite self-service marketplace. All it takes is a waving of the hand a few inches away from the sensor.
Marketing Microchips to Employers
While this all seems unnecessary, Three Square Market is offering their microchips to employees as a model for their own business of selling technology for onsite self-service style marketplaces and kiosks. Essentially, the company wants to show prospective clients that they can make this technology available to them, if it's wanted.
Privacy Concerns Versus Convenience
For most, implanting a microchip, no matter how small, isn't going to be very desirable unless it will save their life, or provide some other essential benefit. However, many of the concerns regarding privacy tend to be unfounded due to the fact that the technology used does not readily avail itself to being physically tracked. Additionally, the technology itself has been shown to be safe and has been in use for quite some time now.
Fortunately for employees, lawmakers have begun passing laws that prohibit companies from requiring employees to be chipped. However, making it optional or voluntary should not run afoul of any future laws so long as it is truly voluntary. Also, though implanting the chips may be the securest way to ensure identity, the same chips can be implanted into jewelry, or other personal items as well, which may not provide the same level of security, but could give employees the conveniences available thanks to this tech.
Chipping In
Security is a big deal, but requiring employees to be implanted might go too far, even if there aren't specific laws in your jurisdiction prohibiting it. But, like Three Square Media, many employees might be curious to try the technology, and it could allow employees in high security industries to shortcut two-, or three-, step authentication processes.
Related Resources:
You Don't Have To Solve This on Your Own – Get a Lawyer's Help
Meeting with a lawyer can help you understand your options and how to best protect your rights. Visit our attorney directory to find a lawyer near you who can help.
Or contact an attorney near you: