SBA ARC Emergency Loan Update: Demand Through the Roof, but Supply Looks Limited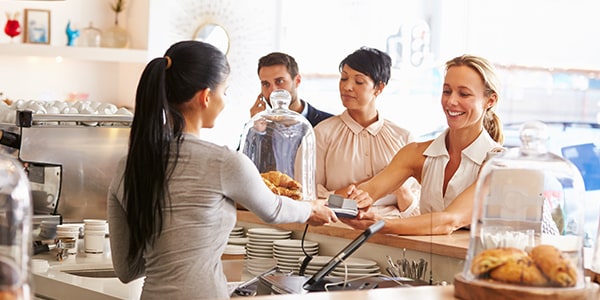 This week, lenders began taking applications for the long anticipated Small Business Administration (SBA) backed ARC (American Recovery Capital) emergency loans. Despite some fears about lender participation, it looks like all the money set aside for the loans will be quickly used. But how many eligible small businesses will be left out in the cold?
We've often discussed the SBA ARC loan program in this space. After last week's release of details about the ARC program and eligibility for the loans, on June 15, applications began being accepted.
Though the participating lenders get 2% plus prime interest from the SBA on these loans, many feared that this would not be enough incentive for lenders to be part of the program. As exemplified in the New York Times new You're the Boss blog, however, some believe the bigger problem will be running out of loans.
The way the program is set up, participating lenders can make up to 50 ARC loans per week, and a total of 1000. That is, until the overall number of loans allocated (10,000) is reached. As explained in the Times, the limit on 10,000 ARC loans comes from the amount of federal funding set aside: $255 million. This is not the money which will be loaned to small businesses, but rather the money to pay interest on the loans and cover them should the borrower default. Perhaps a sign of how hard things are for small businesses right now, the White House Office of Management and Budget has predicted a default rate of 56%. Ouch.
Some banks will of course choose not to participate. Others will hopefully find the government guarantee and interest payment, along with the goodwill they will gain with small business customers, incentive enough to make these much needed emergency loans to struggling small businesses. The question we'll likely be asking after several months is whether small businesses will see another allocation of government funding for the ARC loans.
Tony Wilkinson, head of the National Association Government Guaranteed Lenders (the SBA lending lobby) believes the money will run out by the end of the summer. The Times quoted him as saying "[w]e've publicized the A.R.C. program, and there's going to be a disappointment for the unmet need. There's just going to be a whole universe of folks that are not going to be happy with this."
Small businesses were calling for an SBA emergency loan program for months after the economic collapse. If the ARC loans prove successful, let's hope re-upping the money allocated for them doesn't take as long.
You Don't Have To Solve This on Your Own – Get a Lawyer's Help
Meeting with a lawyer can help you understand your options and how to best protect your rights. Visit our attorney directory to find a lawyer near you who can help.
Or contact an attorney near you: