Hobby Lobby's Obamacare Case Heads to High Court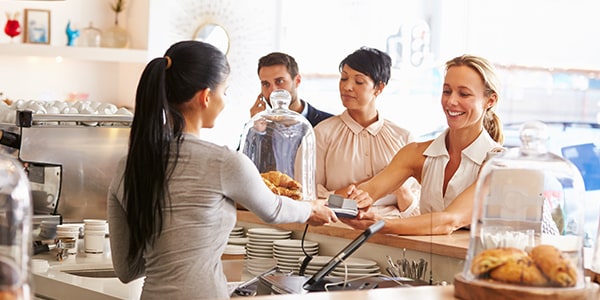 Lawyers for craft store Hobby Lobby will get a chance to challenge Obamacare's contraceptive mandate before the U.S. Supreme Court, after justices agreed to take the appeal on Tuesday.
The case centers around Hobby Lobby's refusal to comply with the Affordable Care Act's contraceptive mandate -- one that would require the company to provide its employees with a minimum level of "preventative health benefits, including contraception," reports The Associated Press.
Small business owners nationwide have been challenging Obamacare, but will Hobby Lobby succeed by arguing for corporate religious freedom?
Religious Challenge to Obamacare
Since the U.S. Supreme Court upheld Obamacare's individual mandate in 2012, business owners have been fighting against the prospect of being held to Obamacare's requirements for employers.
Although the deadline for employers to comply has been pushed back to 2015, that hasn't stopped business owners making changes. Some businesses have chosen instead to drop health insurance for all employees or even reduce employees to part-time status to avoid the Obamacare mandate.
Hobby Lobby chose to do neither, challenging Obamacare in federal court for coercing the corporation into choosing between providing for its employees' health and violating its owners' deeply held religious beliefs. The craft company won its battle in the 10th U.S. Circuit Court of Appeals -- and then some.
The 10th Circuit ruled that not only did Hobby Lobby not have to comply with Obamacare's contraceptive mandate, but also that the corporation was entitled to protect its religious beliefs under the First Amendment Free Exercise Clause and the Religious Freedom Restoration Act (RFRA).
Can Corporations Have Religious Freedom?
Hobby Lobby is one of several businesses that have tried to challenge the Obamacare contraceptive mandate on the grounds of religious freedom, and one of the few to prevail in federal court. Other federal appellate courts have ruled that corporations are not entitled to First Amendment freedom-of-religion protections, and that they must provide contraception coverage to their employees.
The Supreme Court will likely settle the disputes between these courts when it decides Hobby Lobby's case, potentially answering two important questions for business owners, namely:
Can religious business owners refuse to offer contraceptive coverage?
Can corporations themselves have religious rights under the Constitution?
If the High Court answers yes to the second question, business owners may be able to challenge many more state and government regulations on religious grounds.
Follow FindLaw for Consumers on Google+.
Related Resources:
You Don't Have To Solve This on Your Own – Get a Lawyer's Help
Meeting with a lawyer can help you understand your options and how to best protect your rights. Visit our attorney directory to find a lawyer near you who can help.
Or contact an attorney near you:
Content For You