Should Your Business Ban Google Glass?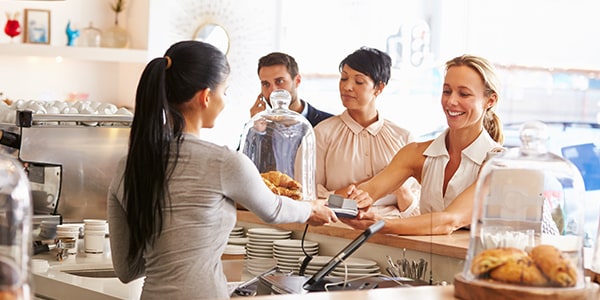 As Google Glass becomes more of a reality, some businesses have contemplated a ban on the wearable tech.
One bar in San Francisco, The Willows, has posted a notice requiring patrons to "kindly remove" their Google Glass devices before entering, San Francisco's KCBS Radio reports. The move seems to be prompted by a need to respect patrons' privacy and comfort -- which seems to be disrupted by the presence of the recording-ready Google Glass.
Should your business ban Google Glass?
Bar Ban on Google Glass
The Willows isn't the only business that's put a stop to allowing Google Glass on its premises. Another San Francisco watering hole, Molotov's, has prohibited any recording devices -- although it doesn't bar Google Glass by name, reports SFist.
This pushback against Google Glass -- specifically at San Francisco bars -- is likely due to an ugly incident at Molotov's last month. Sarah Slocum, a tech writer and Molotov's patron, was harassed and allegedly assaulted and robbed for wearing (and using) Google Glass while in the establishment.
It's understandable that businesses would want to avoid liability for fights between patrons, and Google Glass isn't a pitiable casualty.
Is It Legal to Have a Google Glass Ban?
Short answer, yes.
Similar to "No Shirt, No Shoes, No Service" policies which are legal in almost any state, business owners can legally refuse to serve someone who doesn't comply with their "No Google Glass" policies. Same goes with broader bans over "no recording devices." Retail businesses have been successful in making "no photography" bans before, claiming that it not only protects customers but also the security and interests of the businesses.
In addition, having a Google ban is not illegal discrimination. Google Glass wearers are not a protected class in any city or state, so keeping the device out of your store will not invite a civil rights complaint.
Your business may legally choose a broader limitation on all recording devices so as not to single out Google Glass, or it may side with businesses like The Willows and explicitly bar Google's wearable device. The difference in wording may mean the difference in your customers' impression of your business.
For the moment, Google Glass bans exist mostly for businesses to make a statement -- the device is not yet commercially available.
Follow FindLaw for Consumers on Google+.
Related Resources:
You Don't Have To Solve This on Your Own – Get a Lawyer's Help
Meeting with a lawyer can help you understand your options and how to best protect your rights. Visit our attorney directory to find a lawyer near you who can help.
Or contact an attorney near you: