Small Business Hiring: Do Lawbreakers Win?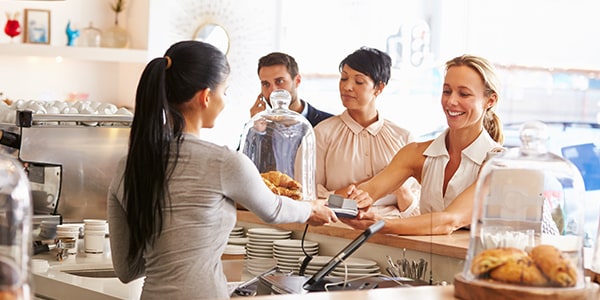 There's a growing problem that many small-business owners say is making their survival difficult: Small businesses are being undercut by competitors that hire workers who are in the U.S. without permission from the government.
Though you may know about the problem, you may not realize how big of a problem it's becoming for small businesses.
The number of businesses that hire ineligible workers is hard to pin down, reports the Associated Press. But a study last year by the Federal Reserve Bank of Atlanta found that companies in Georgia that employed people not legally authorized to work in the U.S. had a 23% chance of failing, compared with an average for all companies in Georgia of 28%, according to the AP.
One of the study's authors said the takeaway point is that "If you employ undocumented workers when your competitors aren't, that gives you the biggest boost."
As a result, small business owners are incentivized to keep their use of ineligible workers as a dirty big secret, the AP reports.
Many owners don't want to be open about hiring ineligible workers because it's against the law. But it's also like a trade secret for them. They don't want to make it publicly known that they found a formula to consistently financially benefit -- from both paying workers less and getting an advantage over law-abiding competitors.
If a business is paying its workers off the books, it can save it thousands of dollars a year, the AP reports. This is because they don't have to pay Social Security, Medicare, or other payroll taxes.
But some businesses reportedly use ineligible workers because it's hard to find people willing to do the unglamorous jobs like being janitors, harvesting crops, or cleaning tables at restaurants.
To address the shortage of workers, a Senate bill called the "W" visa has been proposed -- not without criticism, as Chicago's WBEZ radio reports -- which would admit 20,000 low-skilled foreign workers in 2015 and grow to a cap of 200,000 in 2020.
It's hard to say whether it's a scarity of affordable workers or plain old greed that drives business owners to break the law. If they get caught, they can face stiff penalties, including up to $16,000 in fines per worker, according to the AP.
But studies show that many companies decide the risk is worth it because it saves a lot of money and gives them an edge -- leaving many law-abiding companies high and dry.
Related Resources:
You Don't Have To Solve This on Your Own – Get a Lawyer's Help
Meeting with a lawyer can help you understand your options and how to best protect your rights. Visit our attorney directory to find a lawyer near you who can help.
Or contact an attorney near you:
Content For You