Small Business & the Year End Bonuses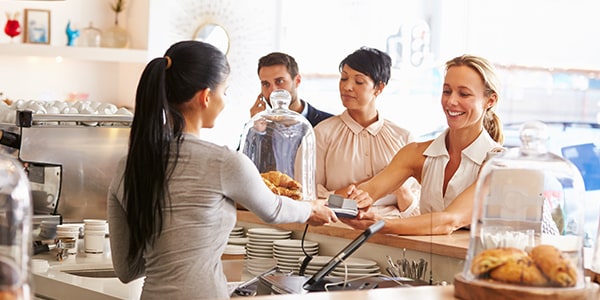 Holiday season is approaching and now is the time that many of you business owners dread: to give or not to give?
I know that it should not be a dreadful decision because holiday season should be about joy and cheer. However, the economy has made it harder to spread joy and cheer around because it means less resources for you to use.
Since holiday gifts means that you have to spend more, it seems that most of you small business owners are coming down to a hard choice of whom to give to.
Small business owners have elected to use their small resources in order to give customer gifts instead of employee bonuses.
According to Atlanta Journal Constitution, 44% of survey respondents said employees would receive year end bonuses. This year? 31%. And how many plan on giving raises? 16%, compared to last year's 30%.
What about holiday gifts short of employee bonuses? 35%, compared to 46% last year.
A lot of small business owners are feeling too pinched to give to their employees. This is sad news because a good number of Americans are employed by small businesses. Half of Americans working in the private sector are employed by companies with 500 or less employees.
The Sacramento Business Journal reported that small business owners are still planning to give holiday gifts to customers. This is most likely because holiday gifts are seen as a useful marketing tool. It helps foster and cement a business relationship.
Some 47% of small businesses plan to give gifts to their customers during the holidays -- which is basically on par with the 52% who said they would last year, according to the American Express OPEN Small Business Holiday Monitor, an annual survey of business owners conducted since 2002.
So what do you do? Here are some tips to help you decide what is best for your small business:
What is your budget?
Does your business rely heavily on customer services? If so, then you may need to show that you are customer friendly by giving that holiday gift.
Can you do a bartering system, points, or give your own products? This may help you gain a more consistent clientele and get rid of excess inventory instead of dipping into your cash resources.
If you stop giving gifts or bonuses, would it seem weird? If you have always given gifts, stopping now would just strike your employees and customers as odd. It can also lead to speculation that your company is not doing well even if it is. A drop in consumer confidence could occur.
Whatever your holiday plans may be, always remember that gifts is just a small part of the joy and cheer. There are countless other ways to do so without breaking the bank and cleaning out your small business.
Related Resouces:
You Don't Have To Solve This on Your Own – Get a Lawyer's Help
Meeting with a lawyer can help you understand your options and how to best protect your rights. Visit our attorney directory to find a lawyer near you who can help.
Or contact an attorney near you: