Small Business Social Media 103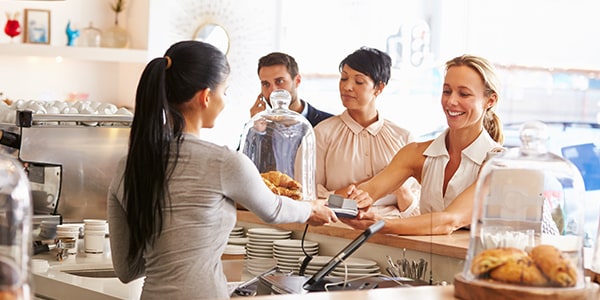 As we wrote about in previous post called Small Business Social Media 101, keeping an eye online about what people are saying about your business is crucial.
Two of the main social media sites right now are Twitter and Facebook. However, a lot of small business just don't have the resources, skills or patience to tap into the large potential in those sites.
According to the Wall Street Journal, "While business owners across the country have glommed onto social networking as a marketing tool, there are thousands of entrepreneurs who can't seem to "get" social networking.
The main reason? For all the benefits social networking delivers -- simple, inexpensive and viral -- it's also time consuming. And if you're not prepared to devote a sizable portion of your day, or, at least, ask an employee to step up, aimlessly participating in social networks can quickly become deflating."
Another problem is the rise of lawsuits based on the what you post. You can run into lawsuits claiming digital defamation or astroturfing.
What can you do? Here are some key tips to making sure that your small business stands out and and stays out of legal trouble.
Set Goals For Yourself: What is it that you want to achieve for your company? Is it connecting with new customers? Is it reaching out with loyal ones? Figure out a goal and a timeline with important milestones in order to give your endeavors some more structure. Even if you don't reach your milestones, you will know what to shoot for in the future.
Hear What Everyone is Saying: Listening to what your customers (or even competitors) are saying is important in order to understand your market and key target demographics.
Reach Out: Now this is where you can get into trouble. It is easy to get upset over what a customer wrote about your business, especially if it is a negative post. You should not respond angrily because it could have legal ramifications.
Don't Bite The Hand That Feeds You: Don't try to infiltrate social media sites in order to make money. It does not pay. For example, a $700 million award was granted to Facebook against a spammer this week.
The social media world is one that is growing rapidly. Just keep in mind that the body of law that governs it is growing rapidly as well. Make sure that your online practices are legitimate.
Related Resources:
You Don't Have To Solve This on Your Own – Get a Lawyer's Help
Meeting with a lawyer can help you understand your options and how to best protect your rights. Visit our attorney directory to find a lawyer near you who can help.
Or contact an attorney near you:
Content For You