Telecommuting Is a Reasonable Accommodation Under the ADA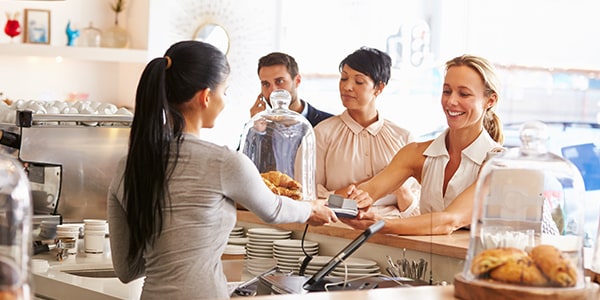 Under the Americans with Disabilities Act, telecommuting may be a reasonable accommodation and employers may allow for disabled workers. But not all jobs are covered by the ADA and employers do not have to allow work off site if alternative effective accommodations are offered.
For employers considering telecommuting as an accommodation to an employee's disability, this is what the Equal Employment Opportunity Commission suggests you do.
How It Is Done, Per the EEOC
The EEOC suggest that employers consider the following four points:
Review Essential Job Functions. The employer and employee first need to identify and review all essential job functions, or duties that are fundamental to performing a specific job. An employer does not have to remove any essential job duties to permit an employee to work at home. However, it may need to reassign some minor job duties or marginal functions if they cannot be performed outside the workplace and they are the only obstacle to permitting an employee to work at home. If a marginal function needs to be reassigned, an employer may substitute another minor task that the employee with a disability could perform at home in order to keep employee workloads evenly distributed.
Can the Employee Be Supervised and What Tools Are Required? In determining the feasibility of working at home, consider what tools are required to perform essential tasks and whether you, as an employer, will be able to monitor the employee's work. Do you need to have face-to-face exchanges? Will a part-time work from home arrangement suffice? Government authorities recommend allowing work from home despite the need for some interaction: "Frequently, meetings can be conducted effectively by telephone and information can be exchanged quickly through e-mail."
Accommodation Means Allowing What's Needed. According to the EEOC, reasonable accommodation means that employers must allow an employee to work from home as much or as little as the disability demands. That said, an employer may make reasonable accommodations of its own, meaning that an effective alternative accommodation will suffice. Employers do not have to let a disabled person work from home if the workplace accommodates the disability.
Get Government Guidance. The EEOC recommends reaching out. Whether you seek guidance on the meaning of reasonable accommodation or ideas for effective accommodations, there are free public resources that can help you get started sorting out these issues. Even if you do not take the government up on the offer, do not dismiss a disability accommodation request ... lest you find yourself facing an employment discrimination lawsuit down the line.
Related Resources:
You Don't Have To Solve This on Your Own – Get a Lawyer's Help
Meeting with a lawyer can help you understand your options and how to best protect your rights. Visit our attorney directory to find a lawyer near you who can help.
Or contact an attorney near you: