'Tis the Season to Prepare for Summer Job Seekers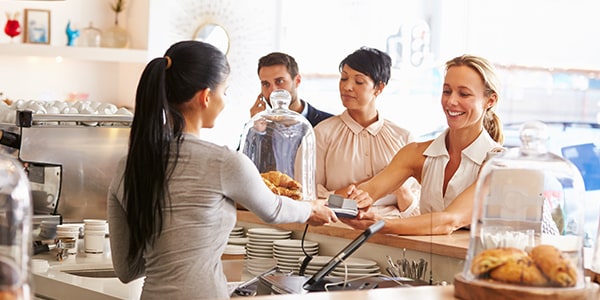 For many small business owners, summer brings an increase in business and with it the need to prepare for hiring summer workers.
With summer just around the corner, there are several things you can do to prepare for this influx of seasonal workers and avoid any potential legal mishaps along the way. Here are five tips to get you started:
1. Decide Whether You're Looking for Interns, Contractors or Employees.
The first step is weighing the pros and cons of hiring summer workers as interns, contractors or employees. Hiring interns is a great way to give students and other young people a chance to gain valuable experience. But interns can't be treated like unpaid employees. Independent contractors offer more flexibility, but they too can lead to litigation if treated like employees. Employees can certainly be treated be treated like employees, but they also must be afforded the full range of employee's rights. Research all three and decide which combination best suits your summertime needs.
2. Write the Right Help-Wanted Ad.
An great way to find summer workers is by placing a help-wanted ad, either online or in the newspaper. However, be careful what you say: A discriminatory help-wanted ad could land you in court. On the other hand, including a bona fide occupational qualification (such as looking for exclusively male models to model men's clothing) may allow you to discriminate in hiring, but only in a very narrow range of situations.
3. Know What You Can (and Can't) Ask During a Job Interview.
There are also certain job interview questions that may lead to legal trouble. These include:
Are you married?
Are you pregnant?
Where is your accent from?
It's also best to avoid asking about past arrests (as opposed to past convictions) or questions that could imply you are trying to learn someone's age such as "When did you graduate?"
4. Be Careful About Hiring Kids.
With school out for the summer, many of those looking for summer jobs are teens. And even though under the Fair Labor Standards Act (FLSA) kids as young as 14 (or even younger, in some limited situations) can work legally, there are special rules that may apply to younger workers especially when it comes to potentially hazardous tasks or working long hours.
5. Prepare Work Contracts and Employee Manuals.
Although you are not obligated to enter into an employment contract with your employees, it may be beneficial to have your employment agreement in writing. If you do, prepare ahead of time and make sure to cover all your bases -- for example, here are five clauses that every employment contract should include.
Preparing an employee handbook can also be helpful by communicating the rules of the workplace and your expectations to new hires. However, be careful to avoid making promises about job security or setting up an overly rigid system that may not allow you the flexibility you might need in the future. Instead, use the manual to outline the basic policies of the company, while reminding employees that the book is not comprehensive.
If you have more legal questions about how to handle summer workers, an experienced employment law attorney is just a click or phone call away.
Follow FindLaw for Consumers on Google+.
Related Resources:
You Don't Have To Solve This on Your Own – Get a Lawyer's Help
Meeting with a lawyer can help you understand your options and how to best protect your rights. Visit our attorney directory to find a lawyer near you who can help.
Or contact an attorney near you:
Content For You