Top 5 Tips for Choosing a Virtual Office Location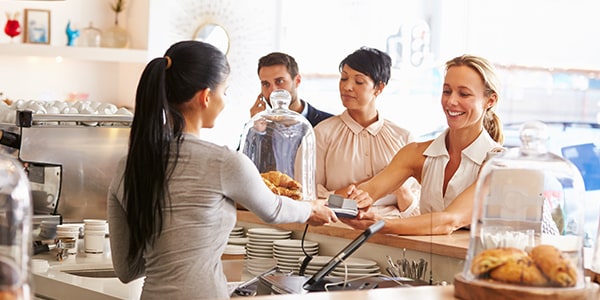 Need tips on choosing a virtual office location? Long gone are the days when brick-and-mortar offices were the only options around. Virtual offices are increasingly popular because of their convenience and practicality factors.
These days, many businesses (especially small businesses and startups) don't really require an actual brick-and-mortar location. Unless you run a business that requires constant in-person client or customer contact, a virtual office may be the perfect fit for you.
So with that said, here are five practical tips for choosing a virtual office location:
Location, location, location. Even for a virtual office, location can still be key. Make sure you find a spot that is not only convenient for you, but for your clients as well, if you're planning to hold meetings there. Think about the demographics that you cater to (the disabled or children, for example) and keep that in mind when checking out prospective locations. Is the area safe? Is the building ADA compliant? Also, is it located in a special "business improvement district" that may require you to pay extra fees, just for the privilege of using that address?
Lease or membership? Will you be renting your virtual office space or paying a membership fee? Make sure that you know what you're getting into. Signing up for a lease creates a landlord-tenant relationship, while signing a membership agreement (common for "plug-and-play" office spaces) does not.
Confidentiality concerns. If confidentiality is crucial to your business (as it is for lawyers and for super-secret startups), then make sure that this can still be maintained at your virtual office. Is the Internet secure? Who's manning the fax machine? Does anyone else have access to your mailbox?
Appearance. At the core of it all, you are still running a business, and you'll want your office to make a good first impression if you're going to meet clients at your virtual office space. Does the building and overall neighborhood make the right statement that aligns with your business' mission? Put yourself into the shoes of one of your customers and ask what your virtual office location says about you.
Know what you're paying for. Many virtual office plans come with mailbox privileges only, while others allow you to print, copy, fax, and scan to your heart's content. Other questions to ask include: Do you get to use conference rooms or empty offices as needed or for an extra fee? Does your plan also let you work at other virtual office locations?
Of course, any virtual office location will require a written agreement -- either a lease or a membership contract. It's wise to have an experienced contracts lawyer look over your contract before you sign, but if your business is just starting up, that may be cost prohibitive.
Another, perhaps more affordable, option is to sign up for a prepaid legal plan like those offered by LegalStreet. LegalStreet plans include attorney contract reviews (up to 10 pages) and on-call access to local lawyers who can answer a wide range of legal questions; pricing starts at less than $13 a month.
A virtual office is much cheaper than having a traditional office and it provides more flexibility. Just make sure you consider all the right factors first before you make that transition.
(Disclosure: LegalStreet and FindLaw.com are owned by the same company.)
Follow FindLaw for Consumers on Google+.
Related Resources:
You Don't Have To Solve This on Your Own – Get a Lawyer's Help
Meeting with a lawyer can help you understand your options and how to best protect your rights. Visit our attorney directory to find a lawyer near you who can help.
Or contact an attorney near you:
Content For You