Video Shows Why Cops Don't Want You to Fight Armed Robbers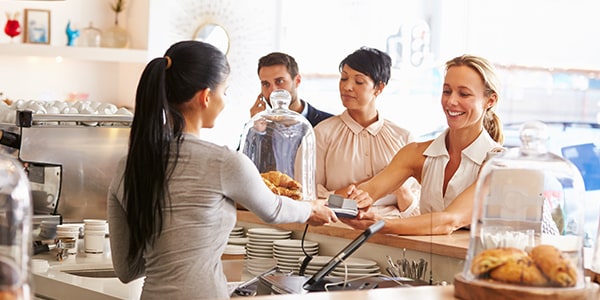 Video footage of a pizza restaurant manager wrestling with an armed robber over a bank bag filled with cash has led police to remind business owners and employees not to risk their lives resisting robbery attempts.
Jordan Raudenbush, the manager of Pizza Time in Lacey, Washington told KIRO-TV that he thought the robber who burst into the restaurant Saturday night demanding money was wielding a fake gun. However, when Raudenbush and the suspect -- who is suspected of robbing six pizza restaurants in the last month -- began to struggle, the gun fired, narrowly missing Raudenbush.
Raudenbush was uninjured, but police are warning that he could have very easily been injured or killed in the incident.
Incident Caught on Video
The struggle between Raudenbush and the robber -- who escaped before police could arrive and is suspected of robbing another Pizza Time location only 45 minutes later -- was all caught on the restaurant's surveillance video system.
As shown in the video, after the gunman grabs a bank bag filled with cash, he and Raudenbush struggle all the way out the door. Raudenbush was able to recover the money the robber attempted to steal, but law enforcement doesn't recommend that business owners or employees attempt to fend off or chase an armed robber.
Robbery Tips for Business Owners
Allowing an armed robber to get away with your business' money or property may be tough for some business owners to swallow, but attempting to resist may make things even worse. Police typically recommend that business owners or employees who are the victims of armed robbery should do the following:
Don't attempt to fight back or resist. Although in some cases a business owner or employee is able to fend off a would-be robber, the money or property being taken is never worth the risk of suffering a serious injury or possibly being killed.
Do make note of the robber's physical appearance. Instead of resisting, a business owner or employee should concentrate on carefully noting the robber's appearance, voice, clothing, and any other characteristic that could be used by police to identify a suspect later.
Don't chase the robber. Robbery victims should never attempt to chase a robber after he or she has left the business.
Do lock your doors and call police immediately. As soon as it is safe to do so, a business owner or an employee should lock the doors to the business in case the robber returns and call police.
Business owners should also consider instituting an employee robbery policy, training employees on the proper response to armed robbery. In some cases, these policies may include a "non-escalation policy" prohibiting employees from taking action against armed robbers.
Follow FindLaw for Consumers on Google+.
Related Resources:
You Don't Have To Solve This on Your Own – Get a Lawyer's Help
Meeting with a lawyer can help you understand your options and how to best protect your rights. Visit our attorney directory to find a lawyer near you who can help.
Or contact an attorney near you: