Waco Twin Peaks Shut Down After Shootout: Liable to Employees?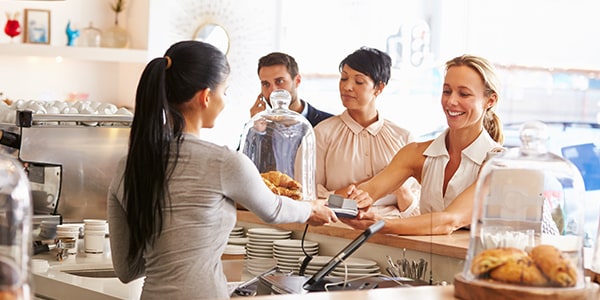 Last Sunday, a brawl among biker gangs broke out in front of Texas Twin Peaks restaurant.
It started out as quiet Sunday, but police were already on edge. They had prior warning that trouble between bike gangs may occur. So, police were at the Twin Peaks' parking lot staking out the restaurant. Suddenly, a fight erupted. The fight, between five rival gangs, escalated rapidly from punches and kicks to gunfire.
Nine people were killed. At least 18 people were injured. and over 170 people were arrested.
Twin Peaks Responsible?
The local Twin Peaks restaurant was a known biker gang hangout. Police knew ahead of time of the possibility of danger. Sergeant Patrick Swanton of Waco Police told news sources that police warned Twin Peaks' management ahead of time, but the restaurant refused to cooperate. Waco Police even tried to call Twin Peaks' national office. But, despite police warnings, the restaurant refused to decline service to the bikers.
Since the shooting, the Texas Alcoholic Beverage Commission summarily suspended the Waco Twin Peaks' liquor license. This means that the restaurant could no longer sell alcohol, but could still operate by selling food and non-alcoholic drinks. However, Twin Peaks' corporate office has announced that the location's franchise agreement has been revoked and will be closed down permanently.
Business Liability to Employees
Luckily for the restaurant, no customers were harmed by the shootout. The people who were harmed were Twin Peaks' employees. The restaurants' staff is suddenly out of jobs since the restaurant has been shut down. Is Twin Peaks liable to them?
The Worker Adjustment and Retraining Notification Act
The Worker Adjustment and Retraining Notification Act (WARN), passed by Congress in 1988, requires employers to provide 60 days notice to employees in advanced of a facility closing or a mass layoff. While this is a federal statute, many states have enacted similar laws.
Employers are subject to WARN if they have 100 or more full time employees. Some states' WARN statutes also apply to businesses with less than 100 employees.
Employers must give notice if a facility closing or shutdown means 50 or more employees will lose their jobs. Penalties for not giving notice include back pay and benefits payments for up to 60 days and a penalty of $500 for each day of violation. Businesses may be exempt from providing notice if the closing and layoffs were caused by unforeseen business circumstances.
Since Twin Peaks claims to employ 150 people at the Waco location, it would be subject to the WARN Act if at least 100 of them were full time. However, the restaurant may be exempt because of unforeseen business circumstances. Even though it knew of possible danger, it may not have foreseen that the corporate office would cancel the franchise agreement, and the restaurant would shut down.
If you are considering selling or shutting down your business, check with an experienced business attorney to see if you are subject to WARN and must provide notice.
Related Resources:
You Don't Have To Solve This on Your Own – Get a Lawyer's Help
Meeting with a lawyer can help you understand your options and how to best protect your rights. Visit our attorney directory to find a lawyer near you who can help.
Or contact an attorney near you: