What Can Business Owners Do About Theft?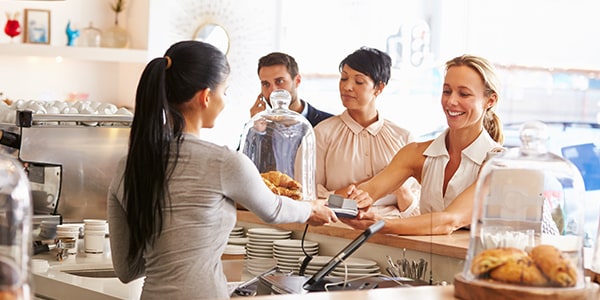 Have you noticed that inventory has been unusually low? Are your sales uncharacteristically lower than usual despite normal traffic and inventory turnover? Do you suspect employee theft or customer theft?
Whether its $5 or $50,000 that has gone missing, theft by an employee or a customer is a problem that should not be ignored.
What do you do if you notice theft at your business?
Employee Theft
Did you know that employee theft makes up 35 percent of business thefts? In North America, employers lose eight times more money to employee theft than customer theft!
If you suspect an employee of stealing, you should:
Get proof. Do you have surveillance? Did you see the theft? If you mistakenly fire an innocent employee for theft, you may risk a wrongful termination suit. What's worse is that the employee could still be there with his or her hands in your business' pockets.
Document, document, document. If you do decide to fire an employee for theft, make sure you have evidence to back up your claim. This means documenting the amount lost, your best estimate of when it was lost, and how the employee could have stolen from you.
Fire the employee. Do you have a disciplinary procedure for employees who steal? Did you fire the last employee who was caught stealing, or did you only give him a warning? If you do have a disciplinary procedure, protect your business from possible lawsuit by following those procedures, every time. If you don't have any procedures, make sure you treat all employees fairly. Don't be lenient to one employee and harsh to the next.
Take deductions from paychecks (maybe). California prohibits any deductions from an employee's paycheck for breakage and losses. Texas allows deductions only with an employee's prior written authorization. Arkansas has no law regarding deductions, but follows the standard rule that deductions cannot reduce an employee's pay below minimum wage. Check your state's laws before attempting to deduct any losses from an employee's pay.
Customer Theft
If a customer is stealing from you, you may want to review your employee training.
Recently, Kim Kardashian discovered that her DASH store employees were so oblivious to theft that undercover customers were easily stealing products without any employees noticing.
Do your employees ignore customers and leave the store unattended? Do you provide training for employees to spot signs of theft? Do your employees know what steps to take if they suspect a customer is stealing? Do they even care if you're losing money?
Implement procedures, training, and incentive or warning programs to help your employees be better equipped and more motivated to deal with customer theft issues.
Related Resources:
You Don't Have To Solve This on Your Own – Get a Lawyer's Help
Meeting with a lawyer can help you understand your options and how to best protect your rights. Visit our attorney directory to find a lawyer near you who can help.
Or contact an attorney near you:
Content For You