What Is a Triple Net (NNN) Lease? Should You Sign One?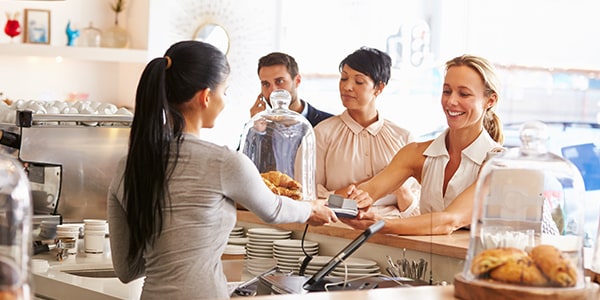 Finding commercial real estate for your small business can be difficult. And finding favorable lease terms as a small business or startup may seem impossible. Between rights to relocate and personal guarantees, negotiating a commercial lease feels more like pulling teeth than pushing your product, and that's if you understand all the terminology and types of leases.
One you may not have heard of is called a triple net or "NNN" lease. These commercial leases can put a heavy financial burden on small business tenants, but can also ending up costing landlords in the long run. Here's what you need to know:
The Three Ns
Generally speaking, there are three net costs for landlords when setting rent and calculating profits under a commercial lease: real estate taxes, building insurance, and common area maintenance fees. In a triple net lease, these costs are borne instead by the tenant.
Because of this, rent charged under an NNN lease is generally lower, which can be tempting to many small business owners, who are optimists by nature and like the sound of reduced rent and perhaps more control over the on-site maintenance. Landlords, too, like the idea of doing less math at the end of each month and having occupants worry about the associated costs of the commercial space. But there are down sides to the triple net lease, for both parties.
The Three Nos?
Both tenants and landlords love predictability. A small business owner wants to know exactly what her expenses are, and that those expenses will be consistent from month to month. A commercial landlord wants to know that bills are paid, on time. This can be hard under the triple net lease.
When it comes to maintenance repairs, the upkeep costs on commercial space can fluctuate, especially in the face of accidents or natural disasters, and can vary significantly depending on the condition of the space. In terms of insurance, a startup that is scraping by may let an insurance policy lapse, affecting the landlord's liability. And property taxes often rise, which can be hard on a long term tenant or a harsh wakeup call if the tenant is short-term and the landlord is stuck with an increasing tax burden.
There's a give and take in every commercial lease, so consider contacting an experienced commercial attorney before signing one.
Related Resources:
You Don't Have To Solve This on Your Own – Get a Lawyer's Help
Meeting with a lawyer can help you understand your options and how to best protect your rights. Visit our attorney directory to find a lawyer near you who can help.
Or contact an attorney near you: