What Workers Need: 3 Tips for Making a Great Company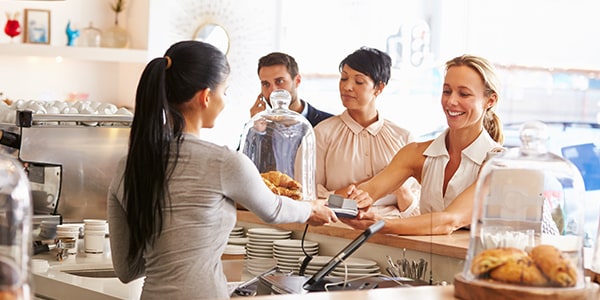 Bosses are forever writing articles and giving talks to other bosses about how much people love to work for their companies because they are awesome. Keep in mind when you read this guidance from people who are in power that they are necessarily disconnected from the trenches.
If you want to know what people need from their jobs, ask workers. Even famous companies that get much credit for friendliness have disturbing business practices that call their claims to fame into question. So turn off the superstar CEO TED talk and chat with your team. Here are three tips for developing a successful small business that gets the best from its people.
3 Tips for Great Companies
Perhaps the most important thing you should do to create a great workplace is to not assume you are great. Checking in with your people about their needs, regularly, is important. If your company structure is such that some people are deliberately expendable, expect resentment. If you can't meet worker needs and that is part of the deal, fine. But you get what you give, and lack of interest or commitment rarely inspires greatness.
Genuine Communication Counts: We all have different ideas of what it means to exchange genuinely, and with technological change, the generation gap has been exacerbated. If you love to chat across a table and your people are all pinging, then consider instituting some regular meetings so that the art of conversation doesn't die and so that you can develop real rapport, which is much more likely to occur with eye contact, and the ability to hear tone. Now more than ever, it is imperative to exchange in person occasionally, even if it is not technically necessary.
Be Inspiring: If you want people to love your business, you must be truly enthusiastic about what you do and always aiming to improve. This enthusiasm manifests in actions, not slogans or rousing e-mails with lots of exclamation points. It should show in the quality of production. Enthusiasm is infectious and can be cultivated. But to make others enthusiastic, you need to be interested in people, too. Being interested is not difficult but if you are busy it can seem to be, so make a concerted effort to act like a person who cares.
Reward Excellence: You must be able to reward excellence. If you can't, you will have resentful workers. Keep an eye on what is really happening on the ground, and make sure that people who add value are recognized for that value. Don't expect the best to pick up slack for the rest while you give nothing back. You will miss them when they are gone.
Talk to a Lawyer
If you have questions about how to manage or structure a company so that it is a good and fair place that inspires all your workers, talk to a lawyer. Get real guidance with practical applications.
Follow FindLaw for Consumers on Google+.
Related Resources:
You Don't Have To Solve This on Your Own – Get a Lawyer's Help
Meeting with a lawyer can help you understand your options and how to best protect your rights. Visit our attorney directory to find a lawyer near you who can help.
Or contact an attorney near you: