What You Need to Know About Obama's Pay Transparency Executive Order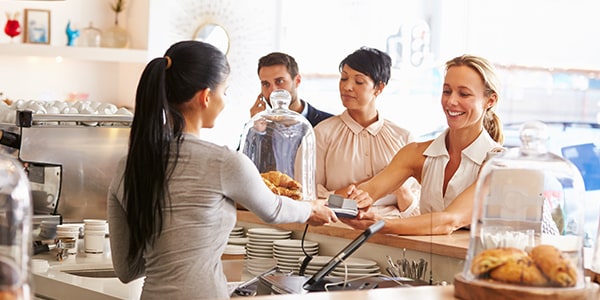 This year, President Obama issued an executive order preventing businesses that are awarded federal contracts from retaliating against employees who discuss their wages with each other. Prior to this executive order prohibiting retaliation for employees being transparent regarding their pay, an employer (that has more than $10,000 in annual federal contract work) could prohibit employees from discussing their wages with each other.
The issue of pay transparency is somewhat controversial and not everyone agrees that it is the best method of closing the gender wage gap. Under the new rule, employees may share information about how much they make, and if they learn how much others make, they can disclose and discuss that too (so long as that information is not provided as part of their job function). The purpose of this new rule is to allow employees of medium to large sized federal contractors to close the gender pay gap through transparency.
What to Do When an Employee Claims Retaliation
If an employee claims they have been retaliated against for discussing their wages with another employee, it is essential to find out the entire series of events that led to the claim. Generally, if an employee receives an adverse action as a result of discussing wage information with another employee, there are only two exceptions that an employer can use to defend themselves against a retaliation claim:
If the employee discussed information relating to other employees' wages, which they were only aware of due to their position allowing them to see that information (such as a payroll clerk). Then that employee can rightfully be disciplined for disclosing that information. This is called the "Essential Job Function Rule."
If the employee discussed information relating to wages while also committing some other violation, or if there was another workplace rule violation that actually led to the adverse action. In the example provided by the Department of Labor, they explain that if an employee was late from returning from break because they were discussing wage information, then the adverse action for being late returning from break does not get blanched. This is called the "Workplace Rule."
What If My Business Doesn't Have Any Federal Contracts?
If your business does not receive any federal funding through federal contracts, then the new law does not apply to you. If you do, however, then the Department of Labor put together a simple paragraph about the new law that you should post up on your office bulletin board, or distribute to your employees to add into their handbooks.
Related Resources:
You Don't Have To Solve This on Your Own – Get a Lawyer's Help
Meeting with a lawyer can help you understand your options and how to best protect your rights. Visit our attorney directory to find a lawyer near you who can help.
Or contact an attorney near you: