Will Banning Salary Negotiations Fix The Pay Gap?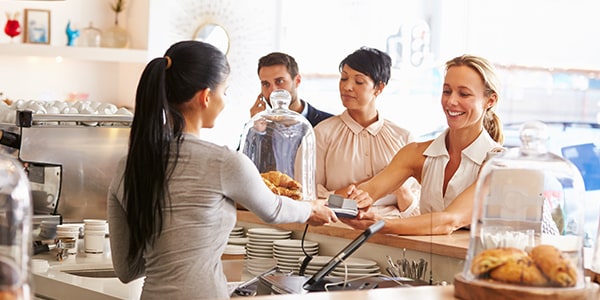 Gender discrimination is pervasive in the work place, even if we don't intend to perpetuate it.
In 2011, the gender pay gap was 23 percent. For every dollar a man earned, a woman in the same job earned only 77 cents. Is this because men are smarter? Is this because employers are evil and biased against women? No. Discrimination is often inadvertent and unintentional. Most employers don't design biased policies against women on purpose.
So why? How do men end up earning more than women?
Negotiations
Studies show that the pay gap starts with salary negotiations. In a report on the pay gap between men and women, the American Association of University Women wrote, "Negotiating a salary can make a difference in earnings, and men are more likely than women to negotiate their salaries."
According to Ellen Pao, who recently lost a huge case on gender bias, "Men negotiate harder than women do, and sometimes women get penalized when they do negotiate."
How do you fix this?
Ban Negotiations Altogether?
Ellen Pao, who is now the interim CEO of Reddit, has taken the drastic step of banning salary negotiations. Supposedly, this will remove inadvertent gender bias. However, is this a good idea for your business?
Will banning negotiations completely get rid of subtle discrimination, or will it just make all your employees dissatisfied? By removing the ability to ask for a raise or negotiate a higher salary, you are taking the power away from the employee and giving it all to the employer. What is to stop an employer from giving everybody an equally low salary? Will one employee who does twice as much work as another employee be paid the same salary? Will this policy be more aptly called, "take it or leave it"?
Under this policy, unhappy employees can't negotiate for more money, even if the asker is a woman. Instead of just unhappy female employees, you may just end up with unhappy employees in general.
So How Can It Work?
The best way to make banning negotiations work is to be very transparent about salaries, expectations, and raises. When can employees expect a raise? Are there going to be any raises at all? What kind of success is awarded? Why are you paying employees this salary instead of a higher salary?
Both the employer and employees have to be very frank about the reasoning and justification, based on merit and not on gender, for a certain salary. When both sides agree and understand, there is less likely to be dissatisfaction. This way, employers can work to get rid of gender bias and discrimination without upsetting employees as well.
Related Resources:
You Don't Have To Solve This on Your Own – Get a Lawyer's Help
Meeting with a lawyer can help you understand your options and how to best protect your rights. Visit our attorney directory to find a lawyer near you who can help.
Or contact an attorney near you: