Will HR-7 Anti-Abortion Bill Affect Small Businesses?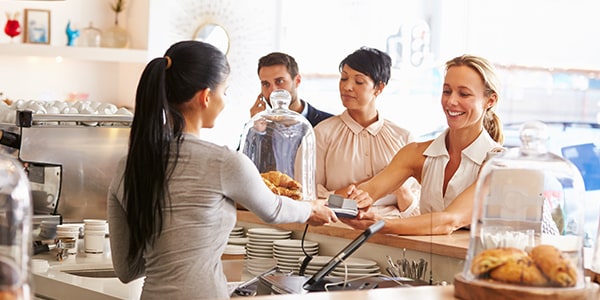 This week, on the heels of the massive Women's March, the House of Representatives passed a controversial anti-abortion bill, HR-7. The bill, titled the No Taxpayer Funding for Abortion Act, not only bans federal funding from being used for abortions, but it also imposes restrictions for abortion coverage for individuals and businesses. If the act passes the Senate, small businesses will definitely be affected.
Generally, prior to this act, under the Hyde Amendment, federal funds were prohibited from being used for abortions, unless the pregnancy was the result of rape or incest, or if the mother's life was endangered by the pregnancy. What makes this new bill so controversial is that it's threatening to take away the health insurance tax credit that thousands of small businesses (and even more individuals) qualified for under the current law.
Small Business ACA Health Insurance Tax Credits in Jeopardy
Under the Affordable Care Act, businesses with 25 or fewer employees that have average wages below $50K, qualified to have up to 50% of their employer contribution toward employee health care costs reimbursed via a tax credit. Under the new bill, businesses would not be eligible for the tax credit, unless the health insurance policies they have do not include coverage for abortion.
The text of the new act clearly states that health insurance providers are free to create separate abortion insurance policies that businesses and individuals can purchase. The separate abortion insurance policies will likely encourage health insurance providers to remove abortion coverage from their general plans, and offer supplemental abortion coverage separately. Employers may want to opt to pay for the separate supplemental abortion insurance coverage on behalf of employees to avoid problems with morale, or, potentially, discrimination claims.
Constitution Challenge?
While pro-life and anti-abortion advocates may be excited to see this piece of legislation work its way through the House, there could be major issue with the act. Only women are having their health coverage affected by this law. Men, genetically, simply have no need for abortion coverage.
As such, it may be argued that this act is discriminatory in that it will only serves to require women to purchase additional insurance coverage if they want to be able to have an abortion covered by insurance. This could run afoul of the Fourteenth Amendment's Equal Protection Clause, except for the fact that the federal government is immune from Fourteenth Amendment claims. However, it is likely that if the act passes through the Senate, a Constitutional challenge will likely follow closely due to the potentially discriminatory end result of the act.
Related Resources:
You Don't Have To Solve This on Your Own – Get a Lawyer's Help
Meeting with a lawyer can help you understand your options and how to best protect your rights. Visit our attorney directory to find a lawyer near you who can help.
Or contact an attorney near you:
Content For You