Do Robots Have Patent Rights?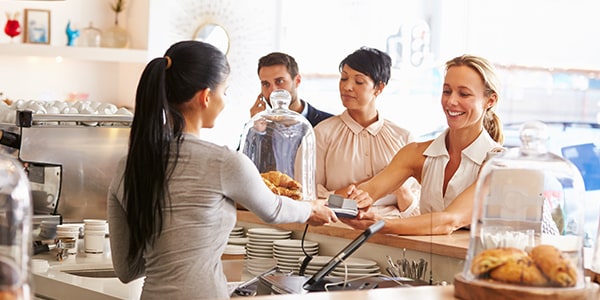 "A creative singularity in which computers overtake human inventors as the primary source of new discoveries is foreseeable," writes Ryan Abbott, a professor of law and health sciences at the University of Surrey's School of Law. "Creative computers may require a rethinking of the baseline standard for inventiveness, and potentially the entire patent system."
Our patent system wasn't built for robot inventors, but Abbott is arguing for it to be remade with artificial intelligence in mind. But have AI's IP rights already been carved out of existence by the U.S. Copyright Office?
From Whose Mind?
Computers can already claim quite a few inventions -- SingularityHub lists "the Oral-B CrossAction toothbrush, about a thousand musical compositions and even a few recent food recipes" as examples. The problem, as Abbott points out is that no nonhumans have been credited with the inventions or been granted patent rights to them. "I argue that we ought to acknowledge a computer as an inventor," Abbott says, "because it would incentivize the development of creative computers and result in more innovations for society."
Whether computers will become more or less creative with patent rights is up for debate, but what most can agree on is that more nonhumans will be creating more things. As it stands, the U.S. Patent Office requires that an invention be novel, nonobvious, and useful, and case law on patentability has suggested that the invention requires a "mental act" of conception. Abbott believes this requirement will be a barrier to AI IP rights, and, if the U.S. Copyright Office is any indicator, he may be correct.
Copying Patents
The U.S. Copyright Office is clear that it "will register an original work of authorship, provided that the work was created by a human being." According to the offices practices, copyright law only protects "the fruits of intellectual labor" that "are founded in the creative powers of the mind."
Therefore, copyright protections are limited to "original intellectual conceptions of the author," and the office won't register a claim if a human being didn't create the work or works produced by a machine or mere mechanical process that operates randomly or automatically without any creative input or intervention from a human author.
If the U.S. Patent Office follows the Copyright Office's lead, AI inventors could be SOL.
Related Resources:
You Don't Have To Solve This on Your Own – Get a Lawyer's Help
Meeting with a lawyer can help you understand your options and how to best protect your rights. Visit our attorney directory to find a lawyer near you who can help.
Or contact an attorney near you: