5 Tips to Help You Avoid Common Attorney Ethics Pitfalls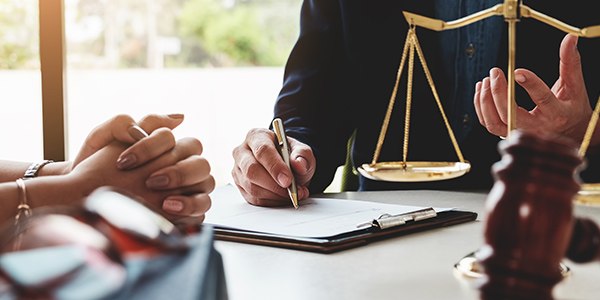 Legal ethics aren't something you should pick up through trial and error. Instead, attorneys should make compliance with their ethical and professional responsibilities a central part of their business -- as important as getting clients and billing hours. Thankfully, in many cases, complying with your ethical responsibilities isn't too trying. You simply have to know when to spot potential issues and how to react to them.
To help you out, here are some of our best attorney ethics tips, from the FindLaw archives.
1. Don't Be Afraid to Use Your Bar's Lawyer Ethics Hotline
Have a question about ethics? Ask. Really. Many state and local bar associations have ethics hotlines that can guide attorneys through difficult questions, from how to handle client fund to what to do when a client is threatening violence. If you have a question about what to do in a prospective situation, consider giving them a call.
2. Ethical Dilemma of the Week: Accounting Mistakes and Client Funds
Mishandling client funds is one of the most common reasons lawyers face disciplinary action. "Borrowing" client funds, commingling funds, and outright theft (by your staff, not you, of course) are all major ethical and professional violations that carry serious consequences. If you think you might have made a mistake with client funds, here's what to do.
3. Bogus Accolades Could Result in Attorney Discipline
If you're going to display an award declaring that you're the best lawyer in the area, you'll want to make sure it's legit. Recent ethics opinions have called out misleading attorney awards has not made an "adequate and individualized inquiry into the professional fitness of the lawyer." Praise you pay for, that you get by virtue of your years in practice, or that comes with membership in an association probably doesn't meet this threshold.
4. Top 5 Ethical Issues With Attorney Advertising
There are plenty of possible pitfalls when an attorney advertises his or her services. Are your claims misleading? Are you making promises you're not allowed to make? Are you advertising without even knowing it? These are just some of the questions to keep in mind when selling yourself to possible clients.
5. What Should Your Law Firm's Website Disclaimer Say?
You can't be a lawyer without a decent amount of legalese -- and that includes the disclaimer on your website. But what should you include and where should it go? Find out here.
Have an open position at your law firm? Post the job for free on Indeed, or search local candidate resumes.
Related Resources:
FindLaw has an affiliate relationship with Indeed, earning a small amount of money each time someone uses Indeed's services via FindLaw. FindLaw receives no compensation in exchange for editorial coverage.
Content For You