7 Top Tips for Setting Your Billing Rate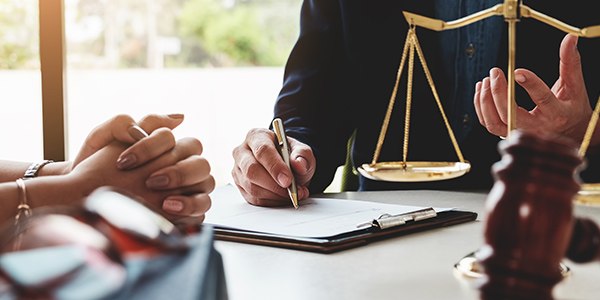 There's some strange alchemy involved in setting the proper billing rate. You don't want to be so high that clients can't afford you, nor so low that you come off looking cheap. You could follow the market rate, but you also want to set yourself apart. What's an attorney to do?
Setting your rate is one of the most important calculations you can make. It can help determine what clients you get and how successful your firm is. To help you out, here are our top billing rate tips, from the FindLaw archives.
1. Easy Hourly Billing Rate Calculation for Lawyers
How do you figure out the best billing rate? You could go with the market rate, charging what other lawyers in your area do for similar services. You could offer a discount, in order to keep yourself competitive, or charge a premium for your premium services. However you're setting your rates, though, you could probably be doing it better. This calculation can help.
2. Do Flat Rates Attract Middle Class Clients?
The wealthiest clients can often afford to pay high hourly rates. The poorest clients may be able to secure pro bono legal work. But what about the vast, largely untapped market of middle class legal consumers? A flat fee model flies in the face of the traditional billable hour, but it might help you attracted cost-conscious middle class clients.
3. Giving It Away: The Pros and Cons of the Free Consult
Should you charge the lowest billing rate possible, free? A free consult can be a great way to get potential clients in the door. Spend an hour demonstrating your skill and expertise and suddenly you've managed to turn a giveaway into a payday. That is, if everything works out perfectly, which it often doesn't. Here are the pros and cons of the free consult.
4. Retainers: 4 Considerations for Covering Your Rear
When entering into an agreement for representation, backed by a retainer, make sure to cover yourself. After all, contracts are interpreted against the drafter, so you'll want to make sure yours is air-tight. That means including limits on services, billing details, dispute resolution mechanisms and more.
5. 3 Ways an Attorney Can Raise Rates Without Losing Clients
You started out offering discount services, hoping to get new clients to come your way. It worked! And now you can be a bit more demanding. But can you increase your rates without having your existing clients leave? Yes. Here's how.
6. 3 Ways Lawyers Undercharge for Legal Services
Sure, you don't have to nickel and dime your clients, but you want to make sure you're making enough to stay afloat. That means paying attention to ways you could be undercharging.
7. Not Many Lawyers Are 'Very Satisfied' With Alternative Fees: Survey
More and more attorneys are embracing alternative fee arrangements. But, not many of them are wild about the results. Here's why.
Related Resources:
Content For You