Paul Clement, Donald Verrilli: Rematch This Week with S.B. 1070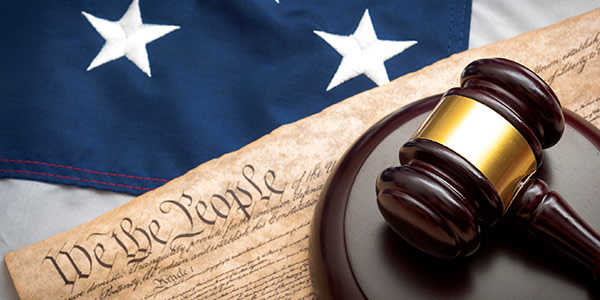 In a normal year, the Supreme Court's review of the Arizona immigration law -- S.B. 1070 -- might have been the case to watch.
This year, however, has been anything but normal.
In March, the Supreme Court heard six hours of oral arguments on the constitutionality of the Affordable Care Act. The two attorneys responsible for most of the arguments in the healthcare debate were Paul Clement and Donald Verrilli. The pair will meet again on First Street this Wednesday in the second-biggest case of the year: the Arizona immigration law appeal.
Clement and Verrilli share more than just the bond of the Affordable Care Act and S.B. 1070: Both have Ivy League degrees, both clerked for Supreme Court justices, and both have served as Solicitor General.
After three years as Principal Deputy Solicitor General under Ted Olsen, President George W. Bush named Paul Clement as Acting Solicitor General in 2004. He was 38 at the time. After leaving the Solicitor General's office in 2008, Clement rejoined King & Spalding as a partner before moving to Bancroft PLLC. Clement started the October 2011 term with 53 prior appearances before the Supreme Court.
Donald Verrilli, Jr., has also traversed both the private and public sectors. Verrilli, formerly a partner at Jenner & Block, succeeded now-Justice Elena Kagan as Solicitor General in 2009. Verrilli started the October 2011 term with 12 appearances before the Supreme Court, according to Reuters Case by Case.
In their most-publicized meeting of the year, many Court-watchers claimed that Clement — regardless of the outcome in the healthcare appeal — put on a better show for the Court.
On April 25, the Supreme Court will consider whether federal immigration laws preclude state immigration laws — like Arizona's S.B. 1070. The Arizona immigration law requires officers to determine a person's immigration status during a stop, penalizes undocumented aliens for seeking work, and permits cops to make warrantless arrests if a person commits an offense that makes him removable from the U.S.
In addition to being one of the most highly-anticipated cases of the term, it's also a chance for Verrilli, whose performance in the healthcare arguments was widely criticized, to redeem himself as an appellate advocate in a closely-watched case.
The weight of the appellate rulings is on Verrilli's side: the Ninth Circuit upheld an injunction against S.B. 1070 last year, and the Eleventh Circuit has blocked many of the provisions of the controversial and similar Alabama immigration law.
Paul Clement and Donald Verrilli will wrap up the Court's 2011 term on Wednesday with the Arizona immigration law arguments. What do you think? Will this case be a home run for Clement and states' rights, or a shot at redemption for Verrilli and federal power?
Related Resources:
Content For You