A-Rod's Lawyer Sues Over $380K in Unpaid Legal Fees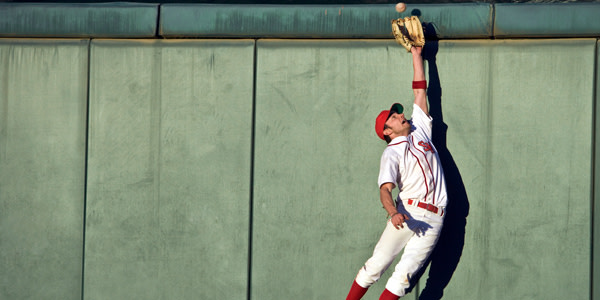 Baseball superstar Alex Rodriguez is facing fresh legal trouble: He's being sued by his lawyer David Cornwell for $380,000 in unpaid legal fees.
The veteran sports attorney and his firm, Atlanta-based Gordon & Rees, represented Rodriguez in his failed attempt to get his season-long suspension from Major League Baseball overturned, the New York Daily News reports. Rodriguez was suspended after being implicated in a wide-ranging scandal involving the use of banned performance-enhancing drugs.
What the story behind A-Rod's unpaid fees, and how is Cornwell planning on getting Rodriguez to fork them over?
Complaint Blames A-Rod's Ex-Con Advisor For Fee Dispute
The law firm's complaint, filed this week in a Manhattan federal court, alleges Rodriguez failed to pay his legal fees on the advice of Desiree Perez -- a nightclub manager, ex-convict, and an adviser at rapper Jay-Z's entertainment and sports management company Roc Nation.
According to the complaint, "Mr. Rodriguez admitted that his advisers at Roc Nation, most specifically, Desiree Perez, instructed him 'not to pay the invoices, and to make Gordon & Rees sue' him."
If that was the plan, then it certainly worked.
Breach of Contract Alleged
The law firm's suit alleges that Rodriguez breached his contract with the law firm. According to the complaint, Rodriguez signed and dated the law firm's fee agreement which set out the law firm's hourly rates, payment policies, and dispute resolution procedures, among other things.
Typically, the remedy for breach of contract is an award of damages that puts the non-breaching party in the position he would have been in had the breach not occurred. In this case, the alleged damages are the $380,000 the law firm claims it is due under the terms of the contract.
Specific Performance and Quantum Meruit
Breach of contract may also be remedied by specific performance, which is a court order that compels the breaching party to fulfill his end of the contract. In this case, the law firm's complaint asks the court to order Rodriguez to respond to and be bound by the terms of the fee arbitration process he agreed to in his contract with the law firm.
In the alternative, the law firm also asks the court for damages under the legal doctrine of quantum meruit. Quantum meruit allows for the recovery of the value of services provided, even in the absence of a contract, when those services were accepted by the other party under circumstances that would give reasonable notice that the providing party expected to be paid for their services.
News reports don't indicate whether Alex Rodriguez has been formally served with the law firm's complaint. Once a defendant is served with a federal lawsuit, he generally has 21 days to file a response.
Follow FindLaw for Consumers on Facebook and Twitter (@FindLawConsumer).
Related Resources:
You Don't Have To Solve This on Your Own – Get a Lawyer's Help
Meeting with a lawyer can help you understand your options and how to best protect your rights. Visit our attorney directory to find a lawyer near you who can help.
Or contact an attorney near you: