13 Questions About A-Rod's Suspension, Biogenesis Scandal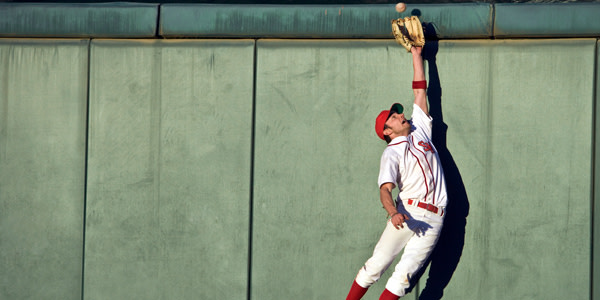 Baseball powerhouse A-Rod and 12 other players were suspended by the MLB on Monday due to their alleged ties to a Florida anti-aging clinic called Biogenesis.
Major League Baseball's ruling was based on the players' alleged use of performance enhancing drugs. The Yankees' Alex Rodriguez, a three-time MVP, was alleged to have been using "testosterone and human growth hormone, over the course of multiple years," reports ESPN.
Have questions about A-Rod's suspension and the Biogenesis scandal? Here are 13 questions and answers to help shed light on this story:
Who's suspended? A-Rod and 12 other players have been suspended, including three All-Stars: Nelson Cruz of the Rangers, Everth Cabrera of the Padres, and Jhonny Peralta of the Tigers, reports ESPN.
How long are the suspensions? Each player received a different level of punishment for his alleged drug use. For example, Nelson Cruz accepted a 50-game suspension, reports the Dallas Morning News. But A-Rod was suspended from August 2013 through 2014 -- the equivalent of more than 200 regular-season games, according to ESPN.
Why is A-Rod still playing? Rodriguez is appealing his suspension and is allowed to continue playing through arbitration.
How long will arbitration last? The arbitrator should hear the case within 10 days. But because of scheduling issues, MLB Players Association sources anticipate it may outlast the current season, reports USA Today.
Why is A-Rod allowed to appeal? The MLB Players Association has a collective bargaining agreement which allows players to appeal disciplinary actions.
Is A-Rod the only one to appeal? So far, yes. At the time this post is being published, A-Rod is the only player appealing his punishment.
What is Biogenesis? Biogenesis is an "anti-aging" clinic in Miami that, based on a whistleblower's findings, was alleged to have provided performance enhancing drugs to several MLB players, reports the Los Angeles Times.
What drugs did Biogenesis supply? The Biogenesis whistleblower revealed that players like A-Rod were allegedly receiving drugs like testosterone, human growth hormone, as well as drugs that increase insulin production and muscle growth, the LA Times reports.
Why so much focus on A-Rod? Not only does the MLB allege that A-Rod used these banned substances, they believe he attempted to cover up his involvement in Biogenesis in order to thwart the MLB's investigation, reports ESPN.
Did Biogenesis get sued? Yes, the MLB filed suit against the now-defunct clinic in March, and many suspect the reason was to obtain Biogenesis' business records to help their investigations against players like A-Rod.
Can you subpoena anyone's records? No, drug testing and medical records in particular are typically confidential, and cannot be leaked without a valid warrant or specific subpoena.
Is A-Rod in criminal trouble? So far, it appears his main issues are with the MLB and no criminal charges have been filed, although if he lied under oath he could potentially be charged with perjury.
Will this be the end of A-Rod's career? USA Today reports that A-Rod has a contract with the Yankees that runs through the 2017 season, so we probably won't be seeing the last of the man in the No. 13 jersey anytime soon.
Related Resources:
You Don't Have To Solve This on Your Own – Get a Lawyer's Help
Meeting with a lawyer can help you understand your options and how to best protect your rights. Visit our attorney directory to find a lawyer near you who can help.
Or contact an attorney near you: