Affidavit: Pete Rose Committed Statutory Rape in 1970s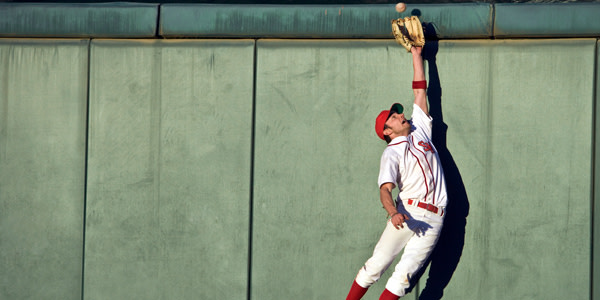 The battle between Pete Rose, best known for having the most hits all-time in baseball and also being banned from the sport, and John Dowd, best known for preparing the report that got Rose banned, continues, and continues to get ugly. In court documents obtained by ESPN, Rose allegedly had a sexual relationship with a woman for several years in the 1970s that began before she turned 16.
The woman's affidavit is part of a defamation lawsuit filed by Rose against Dowd, who claimed in a 2015 radio interview that the former Cincinnati Reds great had underage girls delivered to him at spring training.
A Rose's Good Name
Dowd was discussing his investigation of Rose with a station in West Chester, Pennsylvania, and referenced the taped conversations with memorabilia dealer Michael Bertolini, which were used as evidence to prove Rose bet on baseball games. Dowd said, "Michael Bertolini told us, you know, he not only ran bets, but ran young girls down at spring training, ages 12 to 14. Isn't that lovely? So that's statutory rape every time you do that."
Rose, who called the allegation "entirely false in every respect," admitted in other court documents that he had a sexual relationship with the woman in 1975 when he was 34, married, and the father of two children. But he claims the affair started after she turned 16. The two also differ on where the sex took place, with Rose asserting their sexual relationship was confined to Ohio, where the legal age of consent is 16, and the woman alleging sex took place in other states where a person must be 18 to consent to sex.
Criminal and Civil Limits
Either way, it is unlikely Rose will face criminal charges. Although the allegations would amount to statutory rape at the time, the statute of limitations has passed. Under Ohio criminal law, the limit on bringing charges for unlawful sexual conduct with a minor is 20 years. (The statute of limitations in Florida, where Rose would've attended spring training, has also likely passed.)
Still, Rose's civil defamation suit lives on. A recent filing from Dowd's attorneys noted other journalists referencing Rose's relationships with young women and seeks to compel Rose to testify as to whether he had sex with other high school girls. The truth of the statement at issue is a defense to a defamation claim.
Related Resources:
You Don't Have To Solve This on Your Own – Get a Lawyer's Help
Meeting with a lawyer can help you understand your options and how to best protect your rights. Visit our attorney directory to find a lawyer near you who can help.
Or contact an attorney near you: