Appeals Court Reinstates Tom Brady's Deflategate Suspension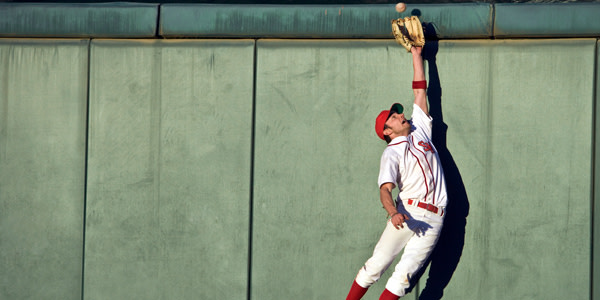 The Second Circuit Court of Appeals has overturned a lower court ruling and reinstated the Roger Goodell's four-game suspension of Tom Brady in response to his involvement in a scheme to deflate game balls before the 2014-15 AFC Championship game. An NFL-funded investigation last year determined it was "more probable than not" that Patriots personnel altered game balls and that Brady was likely involved.
Brady and the NFL Players Association challenged the suspension on evidentiary and procedural grounds, but he's running out of options to have the suspension overturned again. So what happens next?
Scope of Commissioner Discretion, Authority
As opposed to federal judge Richard M. Berman, who cited "several significant legal deficiencies" in how Goodell handled the "Deflategate" investigation and punishment when overturning Brady's suspension back in September, Second Circuit Judges Denny Chin and Barrington D. Parker held that Goodell "properly exercised his broad discretion under the collective bargaining agreement and that his procedural rulings were properly grounded in that agreement and did not deprive Brady of fundamental fairness."
Chief Judge Robert A. Katzmann dissented, saying "Commissioner (Goodell) exceeded [his] limited authority when he decided instead that Brady could be suspended for four games based on misconduct found for the first time in the Commissioner's decision," and found the punishment excessive.
Sacrificing Salary
The NFLPA have been in a constant tug of war over Goodell's role as judge, jury, and executioner of league discipline, and up until know had been successful in getting major suspensions overturned. But Brady and the Players Association may not have anywhere left to turn in this case. The NFLPA said it will "carefully review the decision, consider all of our options and continue to fight for players' rights and for the integrity of the game," but outside of an en banc review from the Second Circuit (unlikely) or a grant of cert from the Supreme Court (even less likely) Brady's chances of reprieve are limited.
Brady may have gotten one last laugh in, however: as Deadspin points out, the QB recently reworked his contract with the Patriots to include just $1 million in salary and a $28 million signing bonus, meaning it will save him (and cost the NFL) $2 million over the course of his suspension.
Follow FindLaw for Consumers on Facebook and Twitter (@FindLawConsumer).
Related Resources:
You Don't Have To Solve This on Your Own – Get a Lawyer's Help
Meeting with a lawyer can help you understand your options and how to best protect your rights. Visit our attorney directory to find a lawyer near you who can help.
Or contact an attorney near you: