Extra Innings: Do Minor Leaguers and Ballpark Workers Get Overtime?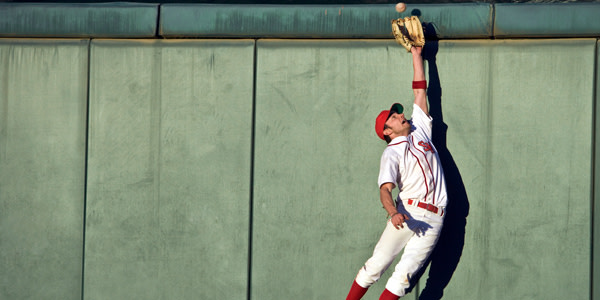 Baseball's postseason is upon us (sorry, Mets fans), and players, coaches, and fans will be working around the clock to try and make sure their teams win. And at least two of those three will be adequately compensated for the time they put in. (Heartbreak is its own reward for fans.)
But what about the players on their way to the Big Show? Or the concession workers that make sure the show goes on without a hitch? A new court ruling and new proposed legislation could mean that they don't get overtime pay like other professions. Here's a look into the legal dugout.
Yer Out!!
Last week, a federal appeals court ruled that a stadium concessions operator is exempt from federal wage and hour laws under the statute's amusement or recreation exemption. Section 213 of the Fair Labor Standards Act exempts "any employee employed by an establishment which is an amusement or recreational establishment [that] does not operate for more than seven months in any calendar year." While most baseball stadiums meet the "amusement" and time requirements, most stadiums also contract out their concessions operations. As Bloomberg Legal noted:
The Second Circuit's ruling means that exemption from overtime still applies if an amusement or recreation facility contracts out some of its operations. Maryland Sportservice qualifies for the amusement or recreation exemption because it operates under a concession agreement with a business that qualifies for the exemption.
Therefore concession employees at ballparks probably won't be seeing any OT pay this postseason.
Triple A Pay
At the same time, Major League Baseball is pushing legislation that would exempt minor league players from the same overtime laws. Commissioner Rob Manfred recently reiterated his stance that traditional wage and hour laws just don't fit for baseball players:
"This is not a dollars-and-cents issue. It is the irrationality of the application of traditional workplace overtime rules to minor league baseball players. It just makes no sense. I want to take extra BP -- am I working, or am I not working? Travel time -- is every moment that you're on a bus, is that your commute that you don't get paid for or is that working time? Where's the clock? Who's going to punch a clock to keep track of those hours? When you're eating in a clubhouse with a spread that the employer provided, is that working time or is that your lunch break?"
The ironically titled Save America's Pastime Act was formally introduced this summer and is pending in the Subcommittee on Workforce Protections. If it passes, minor leaguers will be stuck with minor salaries of between $7,500 and 10,750 per year, according to Manfred's own numbers.
Follow FindLaw for Consumers on Facebook and Twitter (@FindLawConsumer).
Related Resources:
You Don't Have To Solve This on Your Own – Get a Lawyer's Help
Meeting with a lawyer can help you understand your options and how to best protect your rights. Visit our attorney directory to find a lawyer near you who can help.
Or contact an attorney near you: