Are Courts Going to Break the Baseball Rule?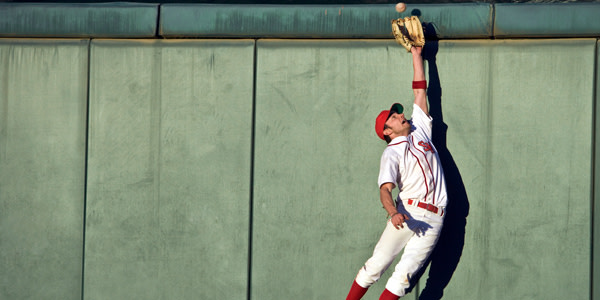 For reasons older than anyone reading this, baseball has enjoyed a special place in the hearts of judges and out of reach of many common rules of jurisprudence. We have extensive antitrust laws in this country, most of which don't apply to baseball. And if a fan is injured at a baseball game, unlike standard legal arguments of negligence and premises liability, we have "the baseball rule."
Like its antitrust exemption, the baseball rule exempts teams and Major League Baseball from injury lawsuits if a fan is hit with a ball or a bat. But with courts appearing more reluctant to kick injured fans out of court and the league advising teams to install more netting, the baseball rule might be close to breaking.
Assumption of Risk
Generally speaking, fans hit by a foul ball can't sue. The baseball rule is premised on the idea that fans have assumed the risk of injury by attending the game, and many teams put the idea in writing on the back of their tickets:
"By attending the baseball game ("Game"), the ticket holder ("Holder") assumes all risk and danger incidental to the Game, and all other activities, promotions or events at Progressive Field ("Ballpark") before, during or after the Game ("Game Events"), including, but not limited to, the danger of being injured by equipment, objects or persons entering spectator areas..."
This usually means that fans forfeit any injury claims at the gate, and most courts will dismiss injury lawsuits based on batted balls or even bats themselves.
What Happens When You Assume
But there may be a few chinks appearing in baseball's legal armor. Some courts are refusing to apply the baseball rule, and some recent high-profile cases are painting the rule in a more negative light. As noted above, MLB has recommended that all its teams install and maintain additional netting, which is a recognition that (a) legal protections for the league and teams may be eroding, and (b) even if the league is still immune from injury lawsuits, having fans with their heads split open by flying bats shown endlessly on the national news is not the best marketing campaign.
A recent class action lawsuit against Major League Baseball included a 20-page list of injuries sustained at ballparks. Whether that lawsuit will make it past the baseball rule's defenses remains to be seen, but the rule itself may be running out of at-bats.
Follow FindLaw for Consumers on Facebook and Twitter (@FindLawConsumer).
Related Resources:
You Don't Have To Solve This on Your Own – Get a Lawyer's Help
Meeting with a lawyer can help you understand your options and how to best protect your rights. Visit our attorney directory to find a lawyer near you who can help.
Or contact an attorney near you: