Baseball Fan Caught Sleeping on ESPN Sues for Defamation, Distress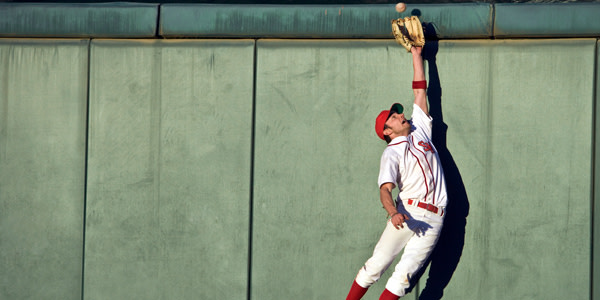 What's worse than getting caught on the kiss cam? A fan caught by ESPN's cameras sleeping at a Yankees-Red Sox game is suing ESPN and the Yankees for portraying him as "fatty, unintelligent, and stupid."
Andrew Robert Rector is wide awake now, and he's suing for $10 million in damages for defamation and intentional infliction of emotional distress after the network broadcast him sleeping at an April 13 game. Rector is also suing ESPN announcers Dan Shulman and John Kruk for allegedly unleashing an "avalanche of disparaging words" against the snoozing fan, reports Courthouse News Service.
What the ZZZ is up with this ESPN suit?
Is It Defamation?
One of the claims made by Rector is that the defendants used the image of him napping at a Yankees game as a way to publish false and defamatory statements about him.
Defamation typically covers damages stemming from false statements published by others that cause some sort of financial injury. Rector claims that ESPN, MLB.com, and others published that he was:
"Not worthy to be a fan of the New York [Yankees],"
"A fatty cow that need two seats at all time and represent symbol of failure," and
"So stupid that he cannot differentiate between his house and public place."
As Courthouse News reports, the language of the suit is idiosyncratic, employing phrases like "vituperative utterances" but using improper grammar and syntax. In addition, this suit also may not actually state a claim for defamation. Defamation requires factually false statements to be published (e.g., "Joe Shmoe is a liar and thief") as opposed to simply negative opinions (e.g., "Joe Shmoe is the worst Yankees fan ever").
Rector may have been better served by suing for false light, but it's hard to see how being portrayed as "sleepy" would seriously damage Rector in a calculable way.
Intentional Infliction of Emotional Distress?
In addition to his defamation claims, Rector alleges that the defendants intentionally demeaned him, perhaps amounting to intentional infliction of emotional distress.
But this tort (often abbreviated "IIED") requires "extreme and outrageous conduct." And it is unclear if a court would find the commentators' jokes or the publication of Rector's image to be "outrageous" or "extreme."
The angry fan may also have to prove that either he or his immediate family suffered severe emotional distress due to the incident. That may be a tall order, as the sleeping fan is seeking up to $10 million in damages.
Follow FindLaw for Consumers on Facebook and Twitter (@FindLawConsumer).
Related Resources:
You Don't Have To Solve This on Your Own – Get a Lawyer's Help
Meeting with a lawyer can help you understand your options and how to best protect your rights. Visit our attorney directory to find a lawyer near you who can help.
Or contact an attorney near you: