Former Georgia Football Coach Jim Donnan Accused of Ponzi Scheme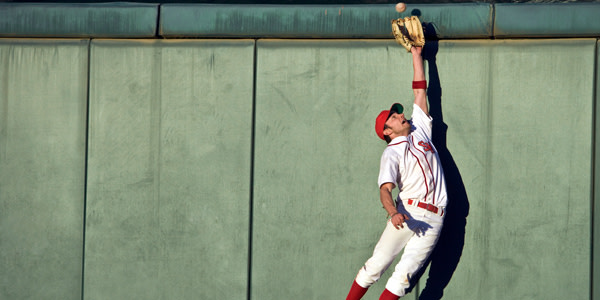 Hall of Fame college football coach Jim Donnan has been accused of engaging in a Ponzi scheme by the federal Securities and Exchange Commission (SEC).
The former University of Georgia coach is currently under investigation by the SEC and the agency is seeking to recover millions of dollars of ill-gotten gains. However, the former coach has not yet been charged with a crime, reports The Associated Press.
Donnan allegedly engaged in an elaborate Ponzi scheme with a business partner where the pair used Donnan's high-profile connections to swindle about $80 million from investors.
"Your Daddy is going to take care of you," Donnan told one former player who later invested $800,000, according to the SEC's complaint, which did not name the victims.
Jim Donnan's alleged Ponzi scheme involved a liquidation company that Donnan and his business partner bought which resold appliances and furniture, reports the AP. Donnan is said to have influenced many of his high-profile associates like Dennis Franchione, Frank Beamer, Barry Switzer, and Tommy Tuberville to invest in the company by promises of huge rewards with little risk.
The pair reportedly raised about $80 million from nearly 100 investors, but only used a small part of that amount for the company. Instead, they allegedly used the remainder to pay false returns to investors and pocketed the rest, reports the AP. But like all Ponzi schemes, the money eventually ran out and Donnan and his partner could no longer pay the promised returns.
As the SEC continues its investigation, Donnan could eventually face criminal charges.
Generally, the SEC can charge someone criminally with securities fraud if they engage in "any manipulative or deceptive" practice. For his part, Donnan's attorney says that he did not knowingly engage in any such practices as the former coach believed that he was being paid from legitimate funds, reports the AP.
If the SEC doesn't buy the story and Jim Donnan is criminally charged with the Ponzi scheme, he will need a good attorney as he could face millions of dollars in criminal penalties (on top of recouping the investors' money) and he could go to jail for 20 years.
Related Resources:
You Don't Have To Solve This on Your Own – Get a Lawyer's Help
Meeting with a lawyer can help you understand your options and how to best protect your rights. Visit our attorney directory to find a lawyer near you who can help.
Or contact an attorney near you: