High Court Nominee Sonia Sotomayor Not MLB Owners' Best Friend?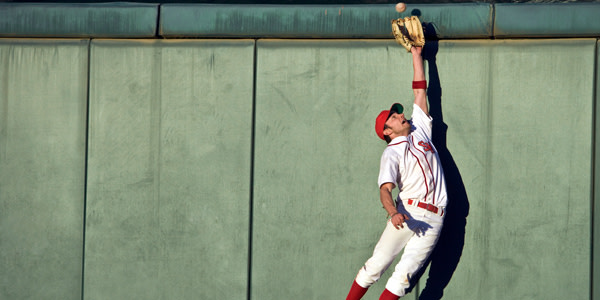 Filling out every conceivable angle of coverage on President Obama's newly minted nominee for U.S. Supreme Court justice, judge Sonia Sotomayor, Sports Illustrated had a story out today on how "well known" she is to sports fans... OK, well, maybe to those sports fans who are (a) lawyers, and/or (b) like to read legal decisions in sports cases. But setting those quibbles aside, the story also went on to noted President Obama's words about how Sotomayor may have "saved baseball" with a key ruling during the 1994-95 baseball strike.
It was at that time that, at the request of the National Labor Relations Board, Sotomayor (from the Bronx and a Yankees fan) ordered baseball owners back to the negotiating table effectively preventing replacement players from taking the field. It was shortly thereafter that players went back to their teams and the season (shortened as it was) commenced.
Not surprisingly, the AP reports that the head of the player's union, Donald Fehr, had positive feelings about Sotomayor:
"We thought it was well written, tightly reasoned," union head Donald Fehr recalled Monday. "She had done her homework, ran a good courtroom. The experience we had there certainly would suggest that she would acquit herself well anywhere."
On the other hand, Bud Selig, who was "acting baseball commissioner" back then (and of course is the current commissioner) might not be a Sotomayor fan. The AP noted Selig had commented back then that the ruling was "disappointing and may represent a step backward in our negotiations for a meaningful agreement with the players' union." It would be fascinating to know whether, despite the resurgence and success of baseball since then (steroids scandals aside), Selig still feels the same way. We may have to wait to find out, if we ever do though, as Selig refused to comment on Sotomayor today.
Of course, considering that it's not all that common that sports law decisions make it all the way up to the Supreme Court, maybe Selig should be happy Sotomayor could be making the move up? For those interested in reading up on more of Sotomayor's sports-related work, the Sports Law Blog has a list key sports law decisions Sotomayor was involved with, along with links to the documents, including the '95 MLB labor dispute ruling.
You Don't Have To Solve This on Your Own – Get a Lawyer's Help
Meeting with a lawyer can help you understand your options and how to best protect your rights. Visit our attorney directory to find a lawyer near you who can help.
Or contact an attorney near you: