Jameis Winston's FSU Hearing: 5 Things You Should Know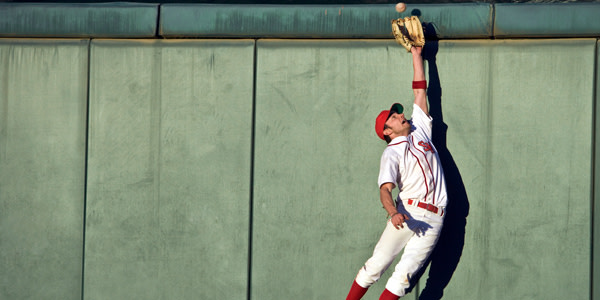 A disciplinary hearing into whether Florida State University quarterback Jameis Winston violated the school's student conduct code by allegedly sexually assaulting a former FSU student continued today.
Winston was accused of raping the student in 2012, reports USA Today. Following an investigation into the allegations, the Florida State Attorney's office declined to file charges against Winston, citing "memory lapse" issues and other potential holes in the case that would have prevented prosecutors from convicting Winston of any criminal charges.
What do you need to know about Winston's hearing? Here are five important facts:
It's a school disciplinary hearing. The hearing is not a criminal proceeding, but rather a disciplinary hearing governed by FSU's own disciplinary guidelines. If found responsible for violating the school's student conduct code, Winston may be subject to expulsion or merely a reprimand.
A former Florida Supreme Court Justice is presiding over the hearing. Although not a criminal or civil trial, the hearing is nevertheless being presided over by a judge, former Florida Supreme Court Justice Major Haring. Winston and his accuser are also both represented by counsel at the hearing.
Winston could still face potential criminal charges. Although prosecutors declined to file criminal charges against Winston, they may do so in the future if new evidence arises. Double jeopardy protects U.S. citizens from being subject to a criminal proceeding for the same crime more than once, but it does not attach until a jury or witness has been sworn, or until a defendant enters a plea agreement.
Winston could still face a civil lawsuit. Whatever the result of the disciplinary hearing, Winston may also still face a civil lawsuit for his alleged sexual assault. Although the lack of criminal conviction in the case may make some elements of a lawsuit more difficult to prove in any eventual litigation, a conviction is not a prerequisite for a civil lawsuit.
Title IX requires schools to investigate sexual violence or harassment allegations. Florida State University's investigation into Winston was prompted at least in part by the U.S. Department of Education's own investigation into whether the school's response to the allegations violated Title IX. Under Title IX, schools are required to investigate and take prompt, effective steps to eliminate the hostile environment created by sexual violence or harassment.
A decision in the hearing is expected within the next several weeks.
Related Resources:
You Don't Have To Solve This on Your Own – Get a Lawyer's Help
Meeting with a lawyer can help you understand your options and how to best protect your rights. Visit our attorney directory to find a lawyer near you who can help.
Or contact an attorney near you:
Content For You