Jonathan Martin Tackles a Shoplifter: Citizen's Arrest Basics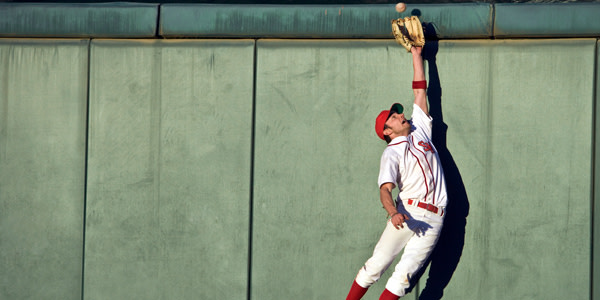 NFL offensive lineman Jonathan Martin (who will unfortunately always be known as the guy who quit football temporarily after being bullied by a fellow teammate) is back in the news, but this time he wasn't a victim -- he was the man.
According to Yahoo Sports (and Martin's own tweets), Martin subdued an alleged shoplifter in a Versace store last week. Martin said that he saw the shoplifters and reacted without thinking -- pummeling one of them until he was sufficiently subdued to be taken care of by security.
Martin tweeted about the incident using the hashtag #civicduty, but what do you need to know about citizen's arrests before you exercise that duty?
It's Probably Legal
Most jurisdictions allow citizens to make arrests. For example, under New York law, a citizen can arrest someone who has committed a felony (at any point). But for lesser offenses, including stealing that "Versace, Versace," a citizen can only make the arrest when he witnessed the crime and the arrest is made within the same county.
In short: If you see a minor crime occurring, you can read the situation and react like Martin did. And if it's a felony, you can pursue that person, even if you didn't see it happen.
But It May Not Be the Smartest Move...
Why could making a citizen's arrest not be the smartest move? We'll start with Martin's own after-the-fact comments: "I didn't even think," Martin told Yahoo Sports' Shutdown Corner blog. "I just reacted. It wasn't till later when [my friend] said, 'He could have had a gun.' I didn't even think about it. I just wanted to help."
Exactly. He could have a gun, or he could have been a PCP-addled nutjob wielding a butterfly knife.
And It's Legally Risky Too
Potential Issue No. 1: You have to use "reasonable" force. According to Martin, he punched the suspect repeatedly. Can you imagine being punched by a 300-pound NFL offensive lineman? Ouch. But Martin also said that he only punched him until he stopped moving.
See how that could quickly become an issue? Imagine being a hero, then being sued for excessive force or assault.
Potential Issue No. 2: Mistakes happen. Martin says that he saw the guy grab purses, but not every case is that clear. And a mistaken arrest could lead to additional legal trouble for bumbling vigilantes, like a lawsuit for false imprisonment, assault, or battery.
Is doing your #civicduty worth the legal and physical risks? That's your call. Perhaps leaving it to the professionals (and professional football players) is a better bet.
Follow FindLaw for Consumers on Facebook and Twitter (@FindLawConsumer).
Related Resources:
You Don't Have To Solve This on Your Own – Get a Lawyer's Help
Meeting with a lawyer can help you understand your options and how to best protect your rights. Visit our attorney directory to find a lawyer near you who can help.
Or contact an attorney near you: