MLB Players' PED Defamation Lawsuit Against Al Jazeera Can Proceed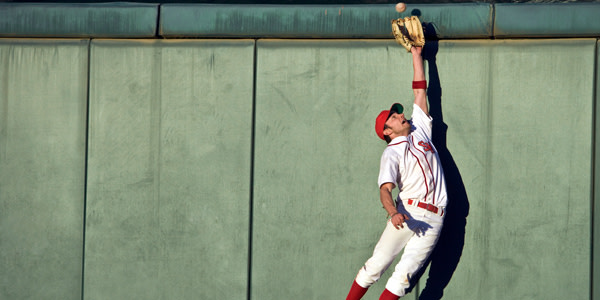 Two major league ball players filed suit against the news conglomerate Al Jazeera after a documentary style film aired on their network which authoritatively claimed the two ball players took the performance enhancing drug (PED) Delta 2. The source that claimed knowledge on the documentary later recanted before the film was released. But, nevertheless, the film was aired by Al Jazeera.
The players bringing the suit, Ryan Zimmerman and Ryan Howard, were cleared by an MLB investigation, and have now survived a motion to dismiss their civil lawsuit, at least as to the Al Jazeera network and its producer. The investigative journalist that used a hidden camera to film the source's claim of PED use was dismissed from the defamation lawsuit, as the court found there were no legal grounds to hold him liable for defamation.
Defamation of a Public Figure
For a plaintiff to recover in a defamation lawsuit, they must be able to prove that a false statement was actually published, and that it caused them damages. However, there are exceptions and special rules that apply under certain circumstances.
Typical defamation claims brought by private individuals only need to prove that a publisher of a false statement was negligent as to their disregard for the truth. But, when it comes to public figures, like athletes, politicians, and other performers, there is a much higher burden of proof on a defamation plaintiff. A public figure plaintiff will need to prove that the statement was published with "actual malice," which entails more than just a negligent disregard for the truth. Actual malice entails a publisher knowingly publishing false statements, or acting with a reckless disregard for truth of a statement.
Actual Malice Standard Applies to MLB Players
In the Howard and Zimmerman case, the court found that the players clearly meet the public figure standard given their highly public jobs at professional baseball players. As such, the court found that the players can proceed against Al Jazeera, and its producer. However, the court explained that the higher actual malice standard will need to be met.
Fortunately for the players, although the actual malice standard generally creates a high bar, in their case, it is alleged that the source of the false statement recanted before the film was aired, which could result in a showing of reckless disregard or even actual knowledge on the defendants' part.
Related Resources:
You Don't Have To Solve This on Your Own – Get a Lawyer's Help
Meeting with a lawyer can help you understand your options and how to best protect your rights. Visit our attorney directory to find a lawyer near you who can help.
Or contact an attorney near you:
Content For You