NFL Lockout Lifted by Judge Susan Nelson, NFL Expected to Appeal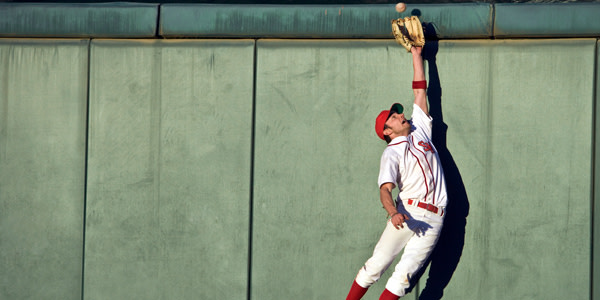 The NFL lockout has been lifted by a Minnesota federal judge.
Judge Susan Nelson granted the request of the players for an injunction that forces NFL teams to open for business and continue football operations, The New York Times reports.
Nelson's ruling gives the players an early victory in their battle with team owners over a new collective bargaining agreement, the LA Times reports. Owners locked out the players after negotiations broke down on March 11 and the players decertified their union.
Judge Susan Nelson did not stay her decision, which means the league will ask for a stay from her Tuesday to prevent the NFL from having to open for business immediately, the New York Times reports. If she does not grant it, the league would then turn to the 8th Circuit Court of Appeals.
If the stay is not granted by either court, a process that should take several days, the NFL will have to put rules in place allowing players to return to work and free agency to open within days, creating a flurry of activity similar to the normal operations of an off-season, the NY Times reports. Teams will be allowed to hold workouts with players, players will be permitted to meet with trainers to rehabilitate injuries and coaches to study game film.
Judge Susan Nelson said she was swayed by the players' argument that that the lockout, now in its second month, was causing irreparable harm to their careers, the AP reports.
The plaintiffs "have made a strong showing that allowing the League to continue their 'lockout' is presently inflicting, and will continue to inflict, irreparable harm upon them, particularly when weighed against the lack of any real injury that would be imposed on the NFL by issuing the preliminary injunction," Nelson wrote.
The NFL promised an immediate appeal.
"We will promptly seek a stay from Judge Nelson pending an expedited appeal to the Eighth Circuit Court of Appeals," the league said. "We believe that federal law bars injunctions in labor disputes. We are confident that the Eighth Circuit will agree. But we also believe that this dispute will inevitably end with a collective bargaining agreement..."
Legal experts are divided on the league's chances of success on appeal. Winning in District Court gives the players a decided advantage, but some legal observers consider the Eighth Circuit to be a business-friendly court, the NY Times stated. If the appeals court upholds the injunction, the league will be forced to open its doors for the first time since the lockout began March 12. That would give players considerable leverage over owners in negotiations.
Related Resources:
You Don't Have To Solve This on Your Own – Get a Lawyer's Help
Meeting with a lawyer can help you understand your options and how to best protect your rights. Visit our attorney directory to find a lawyer near you who can help.
Or contact an attorney near you: