Olympic Runner Suzy Favor Hamilton Is a Vegas Call Girl: Report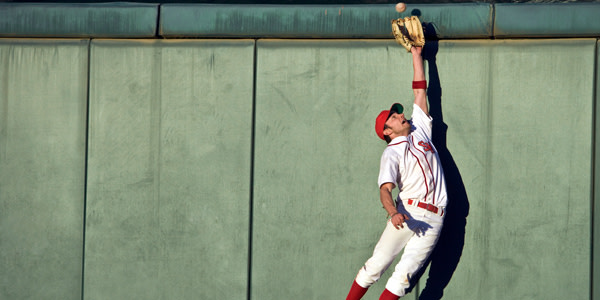 Three-time Olympic runner Suzy Favor Hamilton has apparently been living a double life as a Las Vegas call girl.
The former Olympian, the married mother of a 7-year-old girl, has been working as a $600-an-hour call girl named "Kelly Lundy," according to The Smoking Gun.
When confronted by a reporter, Favor Hamilton allegedly said, "I'm owning up to what I did. ... I made a huge mistake. Huge," the website reports.
So what "mistake" was Favor Hamilton referring to?
Favor Hamilton, 44, worked for one of Las Vegas' premier escort services, Haley Heston's Private Collection, and went on scores of "dates" in Las Vegas and other cities like Los Angeles, Chicago, and Houston, according to The Smoking Gun.
Word got out about Favor Hamilton as she apparently confided her secret to several clients. The Smoking Gun elegantly noted that Favor Hamilton:
"believed that her secret was somehow safe with strangers who paid for her company by leaving envelopes stuffed with cash on bathroom vanities in swanky hotels."
So why did she enter this secret world of becoming a prostitute? Why, for the excitement, naturally. Hamilton called the escort business "exciting" and a diversion from her routine existence as a former Olympian, businesswoman, mother, and wife.
Shockingly, her husband (a lawyer) was apparently aware of Favor Hamilton's double life. Not so shockingly, he wasn't too supportive of this career move, Favor Hamilton says.
You may be wondering now whether the former Olympian could face any legal troubles.
As you may know, prostitution is legal in Nevada -- but only in licensed brothels, according to the law. Being a call girl in other states and jurisdictions like Chicago, Los Angeles, and Houston could still land someone in jail. This is true whether you want to call yourself a call girl or an escort, and regardless of how much you charge.
As for Suzy Favor Hamilton's life as a Vegas call girl, however, it wasn't reported if anyone will actually be pursuing charges against the former Olympic runner. Regardless, she tells The Smoking Gun that she's quitting the business.
Related Resources:
You Don't Have To Solve This on Your Own – Get a Lawyer's Help
Meeting with a lawyer can help you understand your options and how to best protect your rights. Visit our attorney directory to find a lawyer near you who can help.
Or contact an attorney near you: