Play Ball! Diamondbacks May Sue Maricopa County to Upgrade Ballpark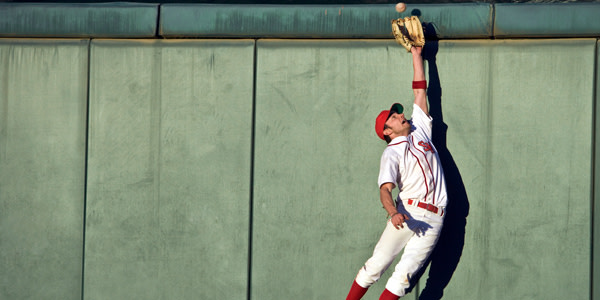 The majority of stadium deals are boondoggles at best and scams at worst -- franchises hold cities hostage, extorting public funds to pay for stadiums in return for the promise to stay and play in that stadium, at least for a few years until the team threatens to leave again, if the city or county don't pony up for improvements or a brand new stadium.
Back in 1998, the Arizona Diamondbacks played their first game in Chase Field, a stadium that cost Maricopa County over $250 million in taxpayer funds. Now the D-Backs are threatening to bail on Chase Field or sue the county if it doesn't pay for improvements or hand the field over to the team.
Field of Nightmares
Chase Field's funding was contentious from the jump. Maricopa County's Board of Supervisors approved a measure to fund their portion of the stadium costs with quarter-cent increase in the county sales tax to pay for their funding. At the time, the county was facing huge budget deficits, local citizens were barred from voting on the issue of funding a baseball stadium, and using public subsidies for stadium projects was already prohibited by a referendum passed years earlier.
In fact, a homeless man shot and killed County Supervisor Mary Rose Wilcox after a board meeting in 1997, and told police it was because she supported the stadium sales tax.
Currently, both sides agree that Chase Field is in need of structural repairs and that its 49,000-seat capacity may be too much. At issue is who should pay for those repairs, and who would have control over the field afterwards.
Landlord-Tenant Law in Left Field
The Diamondbacks are paying $4 million a year to rent Chase Field from Maricopa County, and both sides estimate the stadium needs $187 million in repairs and upgrades over the next 10-12 years. The Phoenix Business Journal reports the team is "open to taking over most -- or even all -- of the repairs and renovations for Chase Field if they pay less rent or have more control over the building and booking events and concerts," and also "open to having the city of Phoenix take over ownership and management of the ballpark" if it will pay for the necessary upgrades.
Diamondbacks chief executive Derrick Hall indicated the team is also willing to sue to either force the repairs or end its lease with the city, saying the D-Backs "will continue to evaluate its options to protect the future of Chase Field." Hall also threatened that the ballpark may "become unsuitable for continued use," hinting that the team may look elsewhere for a new stadium; thus restarting the classic stadium scam cycle.
Follow FindLaw for Consumers on Facebook and Twitter (@FindLawConsumer).
Related Resources:
You Don't Have To Solve This on Your Own – Get a Lawyer's Help
Meeting with a lawyer can help you understand your options and how to best protect your rights. Visit our attorney directory to find a lawyer near you who can help.
Or contact an attorney near you: