Sports and Social Media Part 2: Why the New Policies Won't Work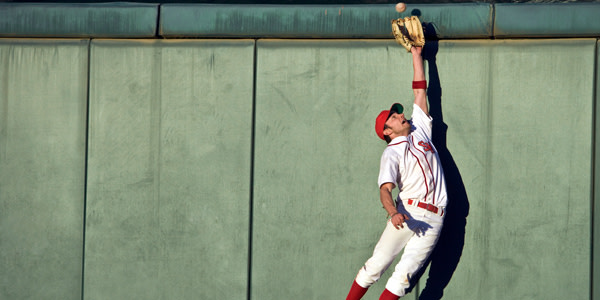 Yesterday we looked at how the Southeastern Conference, the NFL, and professional tennis were attempting to
impose limits on the use of social media
by pretty much every group associated with sports -- players, team and league employees, media outlets, and even fans. Today, we examine 3 reasons that those policies are a losing effort.
1. Fighting consumer demand for new technology never works.
The TV industry has tried fighting TiVo and YouTube. The music industry is coming up on a decade of flailing away against overwhelming consumer demand for digital music downloads. Movies may be starting to feel a
"Twitter effect"
from near-instantaneous reviews of films.
Add sports to that list of entertainment industries that cannot escape the grip of new media technologies. Social media is here to stay, in one form or another, and its use will only become more widespread. Being a fan is an inherently social experience, and fans have flocked to places like Facebook and Twitter as new means of sharing their joy and heartbreak. It's only a matter of time before someone starts going to Yankees games and tweeting every pitch -- and there will be an audience for it.
2. Players have already widely embraced the technology.
Just like their fans, athletes in all sports, from bloggers like
Curt Schilling
to Twitterers like
Chad Ocho Cinco
, have already taken to social media. Recognizing their value as brands, many players want to communicate directly with their fans, skipping the traditional filter of the media interview as much as they can.
And the players have the support of the fans. Not only do fans enjoy the more personal and direct communication afforded by a tweet or blog posting. Most also have an inherent distrust of any so-called media policy that seems to have the primary effect of silencing players. Enforcement of "Twitter blackouts" like the NFL's has an alienating effect on fans, who want to hear from the players they support.
3. Sports are as much a public as a private concern.
We all know that sports leagues, particularly American pro leagues, are closely-held monopolies whose primary economic effect is to enrich billionaire owners, and that those owners believe in their absolute ownership of the "product": the games, the logos, the merchandise, the very identities of their teams.
But that ownership exists in tension with everyone else's notion of sports as a public undertaking. Discussions about local sports teams are widespread, free, and open. Fans vote to open their cities' wallets to build glittering new arenas and stadiums. For big college conferences like the Southeastern Conference, most of the member schools are public institutions with implied obligations to serve the citizens of their states.
Against that background, the traditional notion that teams and leagues can be the exclusive owners of games, images, and stories begins to look untenable. Sports leagues have never fully controlled the fan experience, and now that fans are charging right ahead to find a host of new ways to enhance that experience, there's no reason to think that they can be stopped.
You Don't Have To Solve This on Your Own – Get a Lawyer's Help
Meeting with a lawyer can help you understand your options and how to best protect your rights. Visit our attorney directory to find a lawyer near you who can help.
Or contact an attorney near you:
Content For You