Steve Sarkisian Sues USC for $30M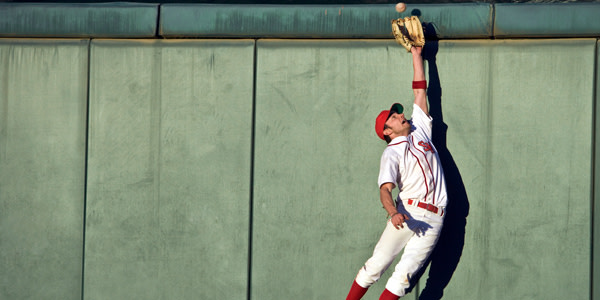 Steve Sarkisian was fired as USC head football coach on October 12. His termination came about two months after he appeared drunk at a football alumni banquet, one day after he apparently showed up drunk to a practice and was placed on administrative leave, and while he was on his way to a rehab center. Sarkisian admitted he has a problem with alcohol and allegedly told his boss, USC Director of Athletics Pat Haden.
Now Sarkisian is suing the school for wrongful termination and a host of other claims relating to his dismissal. He's seeking upwards of $30 million in damages.
Drinking Can Be a Disability
Sarkisian's claim centers on his alcoholism, and he alleges that not only did USC fail to accommodate a disability, but the school illegally released his medical information and his firing was discriminatory and retaliatory. While claiming a drinking disability may sound odd, employers may have to accommodate alcoholics, including holding their jobs while they're in rehab.
According to the Americans With Disabilities Act:
An alcoholic is a person with a disability and is protected by the ADA if s/he is qualified to perform the essential functions of the job. An employer may be required to provide an accommodation to an alcoholic. However, an employer can discipline, discharge or deny employment to an alcoholic whose use of alcohol adversely affects job performance or conduct. An employer also may prohibit the use of alcohol in the workplace and can require that employees not be under the influence of alcohol.
So what and when USC and Haden knew about Sarkisian's alcoholism and their reasoning for firing him are central to his claims.
Alcoholic Accommodations
Among other things, the lawsuit claims Haden knew Sarkisian needed treatment, but chose to fire him instead, and referenced a family meeting the day after Sarkisian was not well enough to conduct practice:
Steve Sarkisian was upset, teary, and nearly hyperventilating. Haden called Mr. Sarkisian's assistant, Jared Blank, on the telephone and demanded to speak to Mr. Sarkisian, threatening to fire them both if Mr. Sarkisian did not get on the telephone right away. Steve Sarkisian, surrounded by his family, called Haden back and told him on a speaker phone, "I'm not right, I need time off to get well."

Rather than engage Mr. Sarkisian in an interactive process to determine how much time off he required and whether such leave could reasonably be accommodated, or even express any concern about his ailing employee, Haden derisively yelled, "Unbelievable! Can't you even go back to the office to finish the day?" Steve Sarkisian replied, "No, I need to get help. I'm not right."
While the ADA covers alcoholics, it does not permit employees to be drunk on the job, which USC will probably allege was the reason for Sarkisian's firing. Deadspin also reports that Sarkisian signed an agreement with the school after the banquet incident promising to seek treatment, but the exact terms of the agreement, and whether Sarkisian or the school violated it, are unknown.
Follow FindLaw for Consumers on Facebook and Twitter (@FindLawConsumer).
Related Resources:
You Don't Have To Solve This on Your Own – Get a Lawyer's Help
Meeting with a lawyer can help you understand your options and how to best protect your rights. Visit our attorney directory to find a lawyer near you who can help.
Or contact an attorney near you: