Burress Released By Giants Amid Legal Troubles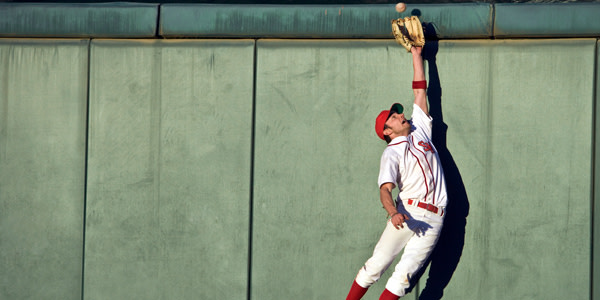 The New York Giants
released wide receiver Plaxico Burress today
, apparently conceding that his off-field legal troubles were too big a burden and a distraction to the team.
Even before last November, Burress was no stranger to conflict with Giants management. He
served a one-game suspension and was fined
early last season for an unexcused absence from a team practice. But his real troubles began, as is widely known, in a November nightclub incident in which he allegedly accidentally shot himself in the leg. This had consequences both professional and legal, as Burress was suspended for the remainder of the season by the Giants and then
charged with two felony weapon-possession counts
by the state of New York.
With the criminal case adjourned this week until June 15, the possibility that Burress could miss significant time over the summer or even into next season began to look more likely. The weapons charges are classified as violent felonies, and carry a minimum sentence of three-and-a-half years. And the Giants were undoubtedly not looking forward to the media-circus potential of having Burress's legal fate undecided for much of the offseason, making the decision to cut ties a little easier.
Although Burress now becomes a free agent and can look to sign with any team willing to assume the risk that he will spend all or part of next season in the clink, his financial relationship with the Giants will not be so cleanly cut. Burress has two grievances pending against the team, both arising out of the suspension the team doled out after the shooting incident. In one grievance,
heard before a special master this Wednesday
, players' union representatives argued that the team could not unilaterally decide to withhold $1 million of Burress's signing bonus after suspending him; in the other, the special master will decide whether the four-game suspension itself, and the resulting $1 million in fines and lost pay, were penalties that the Giants could impose under the NFL's collective bargaining agreement with the player's union.
You Don't Have To Solve This on Your Own – Get a Lawyer's Help
Meeting with a lawyer can help you understand your options and how to best protect your rights. Visit our attorney directory to find a lawyer near you who can help.
Or contact an attorney near you: