Wait, Marathon Runners Can Only Travel by Foot? No Buses Allowed?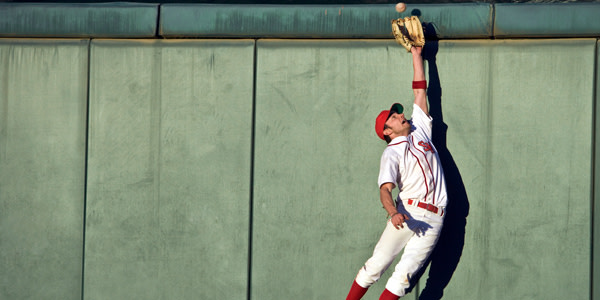 Britain's Kielder Marathon may have been Rob Sloan's last race.
The 31-year-old runner took third place on Sunday, much to the dismay of his fellow runners. They didn't remember seeing him, and they certainly couldn't figure out how he beat his best time by 21 minutes.
Turns out Sloan spent the last 6 miles of the marathon on a bus. Now there's talk of banning him from marathons forever.
After several complaints and an investigation into his run, the following story emerged:
About 20 miles into the marathon, Rob Sloan hopped onto a shuttle bus used to ferry spectators around the course. Once near the finish line, he hid behind a tree while the first and second place runners went by. He then popped back into the race, taking third and its corresponding prizes.
He's since been dismissed from his running club, and according to The Telegraph, he could be banned from future marathons.
Could that ban apply in the U.S.?
If U.S. marathon organizers want to ban Rob Sloan or any other cheater, they probably could.
Private businesses have the right to refuse service so long as they comply with anti-discrimination laws. Federal law certainly doesn't prohibit discrimination against cheaters, or those who finish marathons on a bus.
State laws are a bit more inclusive, but to this blogger's knowledge, no state requires businesses to serve cheaters. Most state laws also allow discrimination if there is a compelling business reason.
A judge would probably agree that refusing entrance to cheaters like Rob Sloan protects the integrity of the race.
Related Resources:
You Don't Have To Solve This on Your Own – Get a Lawyer's Help
Meeting with a lawyer can help you understand your options and how to best protect your rights. Visit our attorney directory to find a lawyer near you who can help.
Or contact an attorney near you: