Will Peyton Manning Sue Al Jazeera Over HGH Allegations?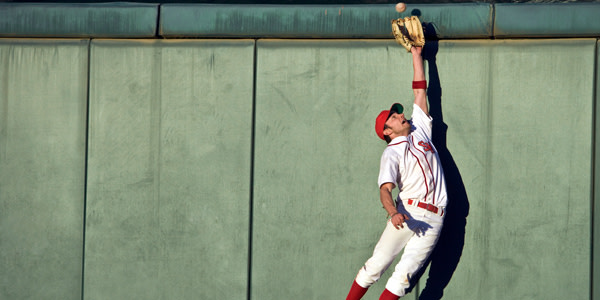 When The Huffington Post broke the news that an undercover Al Jazeera investigation uncovered evidence that Peyton Manning received performance-enhancing human growth hormone (HGH), Manning took to ESPN to issue a stern denial: "It's completely fabricated. Complete trash, garbage."
And now that the documentary featuring the allegations has aired, Manning has told Sports Illustrated's Peter King that he will "probably" sue Al Jazeera over the report. Defamation claims are notoriously difficult to win for public figures, and Manning has yet to file any lawsuits. But here are a few considerations if he does.
The Truth of the Matter
Of course, Manning first has to prove Sly's allegations false. This process could involve extensive discovery into both his and his wife's medical histories, and Manning has already complained that the allegations themselves violate his wife's medical privacy. Filing a defamation claim against Sly or Al Jazeera could put both of their medical histories, and a whole lot else, under the spotlight.
Truth Is Not the Only Issue
One of the biggest misconceptions about defamation claims is that you can recover if someone lies about you. Even if Manning can prove the HGH allegations are false, the elements of defamation encompass more than just falsity, and one of those elements is that the false statement caused the subject some injury. While this might look like a difficult thing for Manning to prove this soon after the Al Jazeera report aired, there are certain statements that are presumed to be harmful -- this is known as defamation per se.
One of the categories of defamatory statements for which damages will be presumed is an allegation of illegal activity. In the documentary "The Dark Side: Secrets of the Sports Dopers," a former Guyer Clinic employee Charlie Sly was recorded on a hidden camera saying that the clinic sent HGH to Manning's wife Ashley, with the implication that the drugs were intended for Manning. While HGH is a banned performance-enhancing substance by the NFL, it is legal for others to receive and use with a prescription.
Actual Malice Standard
Public figures also have a higher standard of proof when it comes to defamation claims. Not only must the statement have been false, but it must also be made with "actual malice." Actual malice doesn't necessarily mean "ill will" -- the Supreme Court has said actual malice occurs when the person making the statement either knew the statement was not true at the time he made it, or had reckless disregard for whether it was true or not.
Since Al Jazeera reported Sly's allegations, proving actual malice in this case may be difficult, if not impossible. As Scottie Pippen found out, simply failing to fact-check a story may not rise to the actual malice standard.
Follow FindLaw for Consumers on Facebook and Twitter (@FindLawConsumer).
Related Resources:
You Don't Have To Solve This on Your Own – Get a Lawyer's Help
Meeting with a lawyer can help you understand your options and how to best protect your rights. Visit our attorney directory to find a lawyer near you who can help.
Or contact an attorney near you: