Will the Wizards Invoke the Moral Turpitude Clause to Void Arenas' Contract?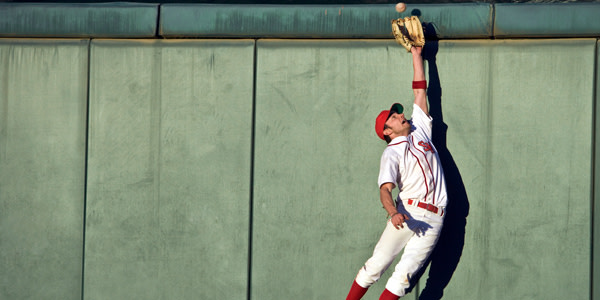 Gilbert Arenas's guilty plea to felony gun possession has raised questions about whether the Wizards may void his six years $111 million contract deal.
As previously discussed, authorities charged Arenas with the felony gun violation after he admitted he drew guns in the team's locker room during a standoff with teammate Javaris Crittenton on Dec. 21 at the Verizon Center.
To escape paying Arenas the rest of his $80.2 million for four years after this season -- the Wizards may seek to void the deal, and do so by invoking the morals clause in the uniform player contract under the league's collective bargaining agreement, the New York Times reports.

The uniform player contract stipulates that a team can void a contract if the player fails, refuses or neglects to follow the moral turpitude clause.
What is moral turpitude?
In general it is conduct that is contrary to honesty, good morals and sportsmanship.
Although Arenas already has a misdemeanor weapons possession case on his record, any attempt to void Arenas's contract after his gun felony possession charge would surely be resisted by the players union. However, Arenas has been suspended without pay and will forfeit nearly $150,000 for each game missed.
Voiding a NBA contract is not only an extreme action but rare. The language in the contract is purposely vague and subject to interpretation. The moral turpitude clause has also never been successfully applied.
The Golden State Warriors, most notably tried to use the clause to void the remaining three years and $23.7 million of Latrell Sprewell's contract after Sprewell choked Coach P. J. Carlesimo in 1997. That was overturned by an arbitrator who reinstated Sprewell.
Part of the reason why it is difficult to invoke the moral turpitude clause is the collective bargaining agreement forbids separate punishments from the league and a team for the same incident. Also, the N.B.A.'s penalty supersedes that of any the team imposes.
Arenas is scheduled to be sentenced March 26 and could avoid prison time, an outcome that could work in his favor if the Wizards pursued removing him for breach of contract.
Trading is always another option the Wizards could pursue.
So, at the end of the day a divorce between Arenas and the Wizards may be necessary but it is far from simple.
You Don't Have To Solve This on Your Own – Get a Lawyer's Help
Meeting with a lawyer can help you understand your options and how to best protect your rights. Visit our attorney directory to find a lawyer near you who can help.
Or contact an attorney near you: